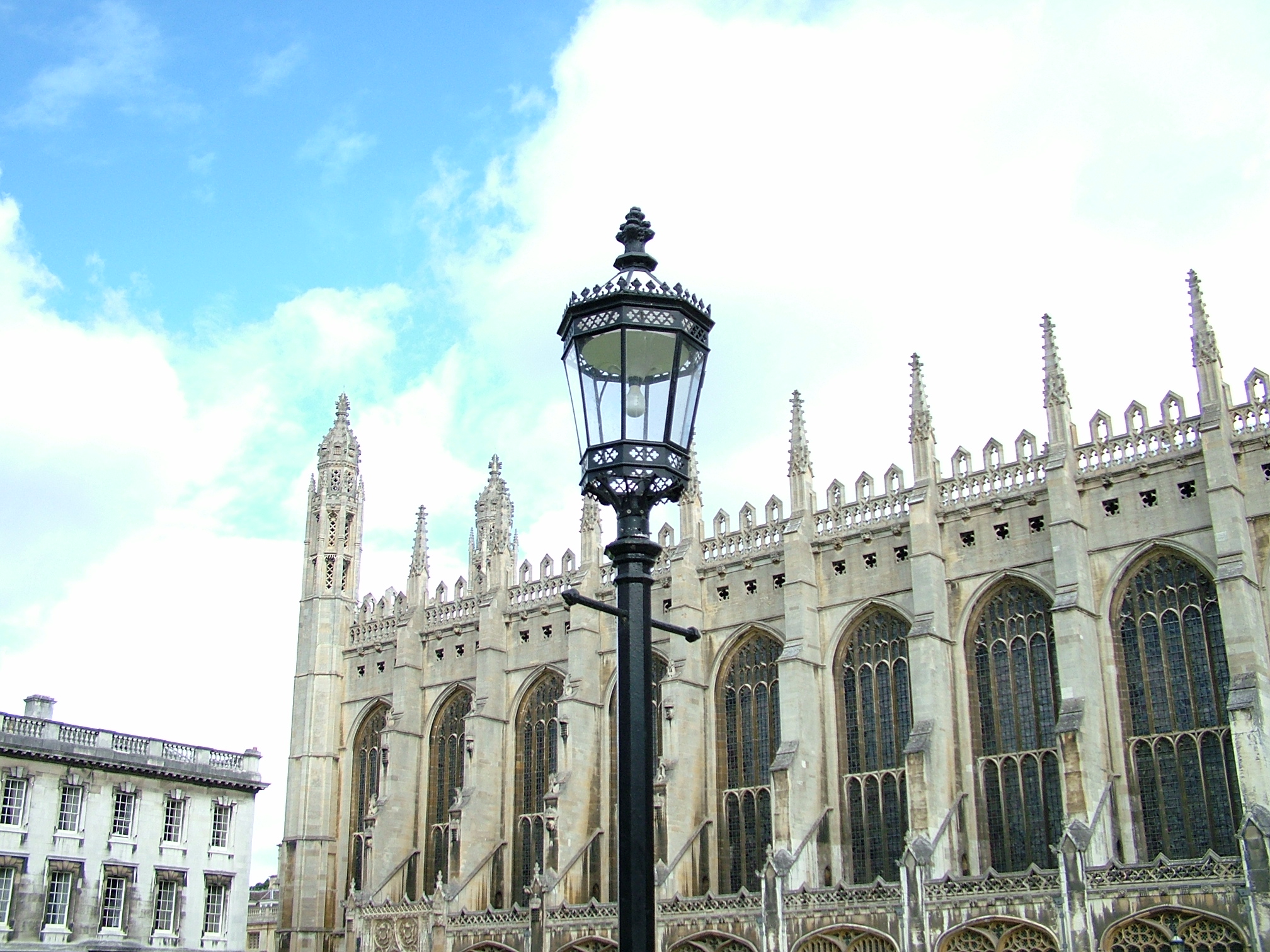 More Events
Speakers: Professor Geoff Moggridge, Dr Cicely Marshall, Dr Sebastian Eves-van den Akker, Steven Coghill
Event recorded on 28th September 2021
Discover what's been happening to the celebrated wildflower meadow that a year ago transformed one of Cambridge's most iconic lawns into a space rich in colour and wildlife. Professor Geoff Moggridge leads Head Gardener Steven Coghill and Research Fellows Dr Cicely Marshall and Dr Sebastian Eves-van den Akker in a follow-up conversation on the impact of this rich ecosystem on biodiversity, and how it is helping to prevent the decline of pollinating insects, as the results of focused research confirm. We also explore other areas of the College grounds that have been recently transformed to promote biodiversity and support the student community, from the Orchard to the Allotments or the gardens at the College's new Cranmer Road development.
Professor Geoff Moggridge (Fellow of King's)
Geoff Moggridge is a Professor of Chemical Engineering Science. He has a longstanding interest in the design and development of chemical products, and this is reflected in his research which is focused on the production and control of microstructures in materials for particular functional applications.
Professor Moggridge's current research projects include the development of a polymeric prosthetic heart valve and the understanding of diffusion in non-ideal liquid mixtures. He also has been part of the Open Ventilator System Initiative, one of the projects launched by the University in response to COVID-19.
Professor Moggridge has been involved in the wildflower meadow initiative from the start.
Dr Cicely Marshall (Fellow of King's)
Dr Cicely Marshall is a botanist, plant ecologist and conservationist with interest in the flora of tropical Africa, in particular West Africa, and the UK flora. She joined the University of Cambridge's Department of Plant Sciences with a Research Fellowship from King's College, University of Cambridge. She carried out her DPhil research in Plant Sciences at the University of Oxford, following an MA in Environmental Studies (Brown University, USA), and a BA in Biological Sciences, University of Oxford.
Dr Sebastian Eves-van den Akker (Fellow of King's)
Sebastian is a geneticist with an interest in inter-kingdom communication. He investigates the genes that control a dialogue between kingdoms of life: the two-way molecular communication between plants and their parasites. The outcome of this communication dictates plant organ development, animal sex determination, and ultimately human food security.
Sebastian received his B. Sc. in Biology (2007-2010) from the University of Leeds, and his Ph. D. in Plant-Pathology (2010-2014) from the University of Leeds and the James Hutton Institute. In late 2014, Sebastian was awarded an Anniversary Future Leaders Fellowship from the Biotechnology and Biological Sciences Research Council (BBSRC) to pursue independent research at the University of Dundee and the John Innes Centre (2015-2018). In 2018, he was awarded a BBSRC David Phillips Fellowship and established the Plant-Parasite Interactions group at the Department of Plant Sciences, University of Cambridge.
Steven Coghill
Head Gardener Steven Coghill has had the pleasure of working in, and looking after many stunningly beautiful and very special historic landscapes and gardens including the Cambridge University Botanic Garden and Braxted Park in Essex. In a career spanning 40 years, he also spent a considerable period at Otley College in Suffolk teaching horticulture, including 16 years as Head of Horticulture, and working on medal winning gardens at the RHS Chelsea and Hampton Court flower shows. Since arriving at King's Steven has researched the history of the College grounds and has taken steps to restore some of the original Victorian features in the Fellows' Garden. Alongside this work he has initiated new projects such as the reflective Xu Zhimo Garden, to complement the Xu Zhimo stone, and the transformation of part of the Back Lawn into a wildflower meadow to encourage a more diverse ecosystem, which has attracted considerable press and public attention. Steven considers his current role to be the best Head Gardener's position in the country, his walk to work taking in some of the most iconic historic landscape vistas the UK has to offer.
More Events