The Earliest Estates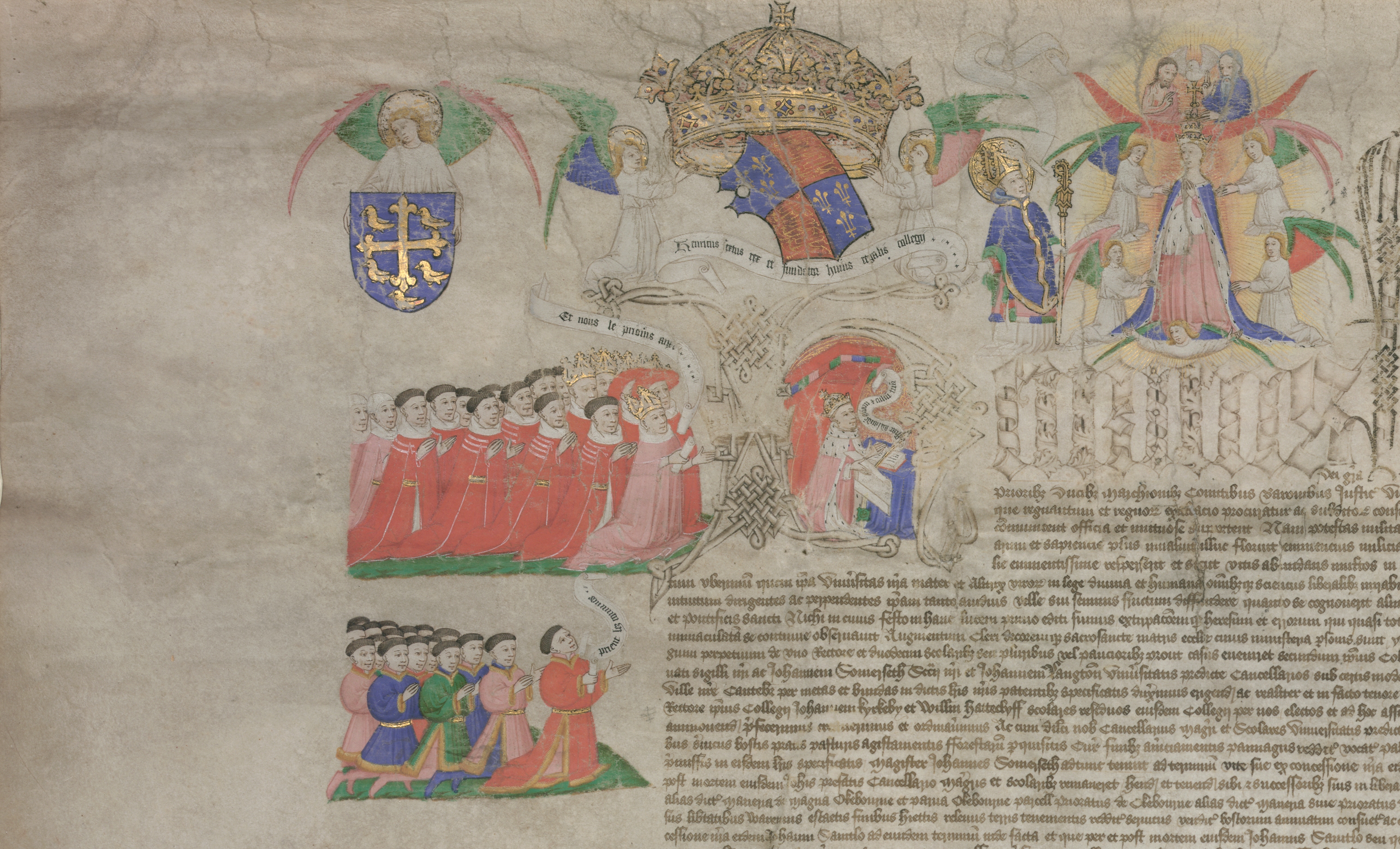 In the two years between founding the College by Letters Patent dated 12 February 1441 and spring 1443, Henry VI had granted, in possession or in reversion, some eleven manors and alien priories and two appropriated rectories, as well as other property. In the next three years, he added another ten manors and priories, and three more appropriated rectories. Most of the College estates were acquired between 1441 and 1453, and were chiefly lands of the alien priories annexed to the Crown. Records of the manors passed to the College, and the records of 164 estates in 30 counties are held in the College Archives.
These records often include court rolls, rentals (which are often very useful for family historians), grants and charters, transfers of title and leases, valuations and terriers, maps and plans, records of any legal proceedings, tithes and taxes, enclosure awards, and general estate administrative accounts and correspondence.
See the Estates Records pages (link at the bottom of this page) for more images from the estates records.

---