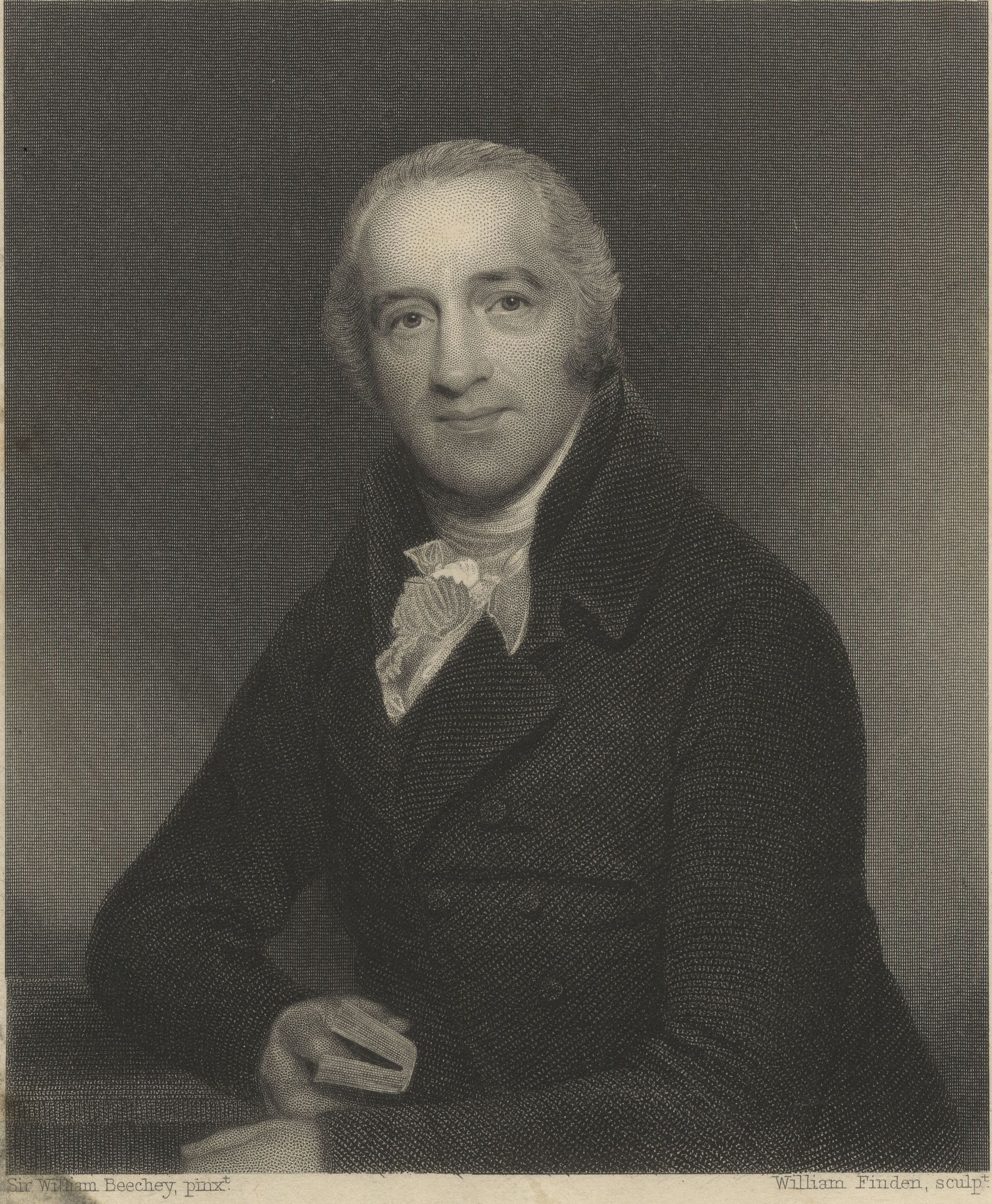 Charles Simeon (1759-1836) was a Kingsman and a Church of England clergyman of extraordinary influence. Young priests training at Cambridge were taught Theology and preaching technique at discussion parties hosted in his College rooms in the Gibbs building. They were inspired by his dynamic preaching at St Edward's, Great St Mary's and Holy Trinity churches. They relied upon his published skeletons of sermons when drafting their own. Custance's map (below) shows sites important in Simeon's life: (a) King's College Chapel, (b) Gt St Mary's, (G) (the one south of the chapel) the Gibbs building with the old bridge on a direct line from under its arch, (i) Holy Trinity Church, and (l) St Edward's Church.
It was said that his influence and authority extended to the most remote corners of England, and that 'his real sway over the Church was far greater than that of any Primate'.
His funeral was attended by thousands of Cambridge residents, from the University as well as from the town. On an otherwise lively business day, the shops were closed and classes suspended. The funeral procession was four men wide, it stretched all the way around the front court, and even so there were mourners who could not fit into the Chapel.
Part of Simeon's legacy is invisible, for example his tireless and successful work to prevent dissenting groups from leaving the Church of England at a time when dissension was rife. More concrete legacies survive in the Church Missionary Society which he co-founded, and the Simeon Trust which now has influence over the nomination of parsons in 143 benefices.