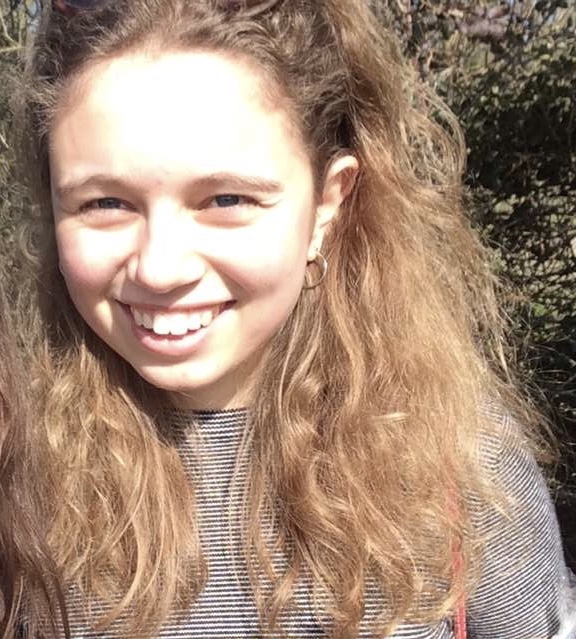 Joanna is from Oxford, and took A levels in Physics, Chemistry, Maths and Further Maths. She has just finished her first year here at King's College, Cambridge, studying Natural Sciences (Physical), and took papers in Physics, Chemistry, Earth Sciences and Mathematics.
Why did you choose Natural Sciences at Cambridge?
I have always enjoyed science subjects and did all science A-level subjects. I applied to study Physics at other universities, but I also really enjoyed A-level Chemistry. I liked the sound of the Cambridge Natural Sciences course because it allowed me to continue with both Physics and Chemistry. The flexibility of the course means that you don't really have to make a decision about which science subject you specialize in until the end of first year.
Now at the end of first year, I have decided that I want to do Chemistry next year, even though my application and personal statement were very focused on Physics.
I've chosen Chemistry because it's the course I've found most interesting this year. I particularly enjoyed the organic chemistry course, which is focused on the synthesis of carbon-containing compounds. It's quite different from the Chemistry we covered at school, with much more focus on why chemical reactions happen, rather than just memorizing the results.
Can you tell us how the teaching works in first year Natural Sciences?
In the first year of Natural Sciences, you pick three experimental sciences and also study a maths course. For the experimental options, I chose Chemistry and Physics, as well as Earth Sciences, a subject that I had no previous knowledge of. 
The course is taught through lectures, labs and supervisions. The main content is taught in lectures (about 2 hours a day) and you then go away and complete a sheet of problems on the material or, in the case of Earth Sciences, write an essay for your supervisor. Supervisors will then go through these with you in supervisions, which are an hour long (with one a week for each subject) and usually taken with one or two other students. The supervisors will also answer any questions you have on the material, and may possibly cover some extra content or ask you to solve some additional problems. Labs for Chemistry and Physics happen once every two weeks and last four to five hours. They are continually assessed throughout the year. Earth Sciences has three one-hour labs a week, and the content of those is assessed in a practical exam at the end of the year.
For Earth Sciences we also went on a field trip to the Isle of Arran in Scotland over the Easter holiday. This was mostly paid for by the department and was a useful opportunity to see the concepts we had learnt in lectures and labs on a much larger scale, which really helped with my understanding of the course. This is particularly important in Earth Sciences, where the practical component makes up such a large part of the course.
What was it like to start Earth Sciences from scratch?
Starting Earth Sciences was a lot simpler than I thought it might be. The course assumes no previous knowledge, and most of the students who were taking the course were in the same position as me. I found Earth Sciences to be very different to my other options; the practical component is much larger than for Chemistry or Physics, for example. Furthermore, the supervision work is often writing essays. I found this very challenging as I hadn't done much writing since I took my GCSEs, but by the end of the year I got the hang of researching and writing my supervision essays.
The content of the Earth Sciences course is also much more wide-ranging than I initially thought. It includes mineralogy (which includes aspects of Chemistry, Physics and Materials Science) as well as climatology, sedimentary structures and paleobiology. Because of this, people from both the physical and biological sides of Natural Sciences take Earth Sciences in combination with a wide range of other options.
Do you have a favourite lecture that you've enjoyed this year?
I think one of the most exciting lectures I had this year was in Earth Sciences at the end of the first term. The lecturer took all of the concepts that we had learnt so far, and applied them to the other planets in the Solar System, allowing him to explain why they were different from the Earth.
How is the overall workload and where do you usually work?
There is a large workload, and the breadth of the Natural Sciences course in the first year means that you have to cover a lot of content from very different areas, but it does get easier to manage as you go along.
I am quite easily distracted, so I usually find it best to work in King's Library, where it is very quiet and everyone around you is also trying to get some work done. For first year the library also has basically any book you could need, and you can take these out for an entire term and over the holidays if you want. This is really useful, as it means that you never really need to spend any money on books.

In our subject group everyone is always very willing to help each other with the latest supervision problems, and the college bar or coffee shop are good spaces for working in groups.
How easy did you find it to settle in?
Although coming to King's was a really big transition for me, it was made easier in the first week by the events organized by the college and KCSU (the King's College Student Union). On the first night you eat dinner with your "college parents". These are two (or more) students in higher years, who write to you when your place is confirmed, and are there to answer any questions you might have. They usually do a similar course to you. I have a college dad who also does Physical Natural Sciences and a college mum who does Computer Science, as well as a college brother who does Maths.
There are also loads of opportunities to meet other first years. One of the advantages of the college system is that there is a slightly less overwhelming number of people and it is easy to get to know people who do other subjects. I actually got 'freshers flu' after a couple of days at King's so didn't get to make the most of the first week, but this wasn't a big problem and I still made friends after freshers week had ended!
Although a lot of the course content that we studied initially was not a massive leap from A-level, I did find the different style of teaching quite difficult to get used to. For example, the physics was much more mathematical then the A-level course. There is also a lot more independent work required than at school, and I found this quite difficult to adjust to. After a few weeks, though, you do get better at organizing your time and manage to develop some kind of routine.
What do you like to do when you're not working?
There is always loads going on at King's and across the university. There are organized college social events such as 'formal hall' once a week, a special meal that you can go to with your friends. As well as this, there are loads of more relaxed things to do, and always someone to chat to in the bar or King's Coffee Shop. While Cambridge nightlife might not have the best reputation, I have had some really fun nights out, although this is definitely not compulsory to university life!
There are also hundreds of different societies that you can join, which are nearly always free and require no previous experience. The Freshers' Fair at the start of the year allows you to sign up to pretty much anything you want, including charities, sports, drama and politics.
I started rowing as a complete beginner at the start of my first year, and although I had never really done any competitive sport and hadn't really planned to take one up, the college boat club was really welcoming. There is also sport on a university-wide level if you want to continue with something you that have done before at a more serious level, or if you want to try something more obscure.
What is your accommodation like?
This year I lived in the Keynes building, a modern building on the main college site. The building is nearly all first years, and is right above the hall, bar and coffee shop, as well as being right next to the library. The kitchens here are fairly basic and a lot of people living in Keynes opt to eat in hall a lot of the time, where meals are cooked everyday and are fairly cheap. In the first year you also have the option of living in Spalding Hostel, which is older and is just outside the main college site. Rooms there are not ensuite, but there are much better kitchens.
For second year, you enter a ballot, which ranks the year group in a random order in which you pick where you want to live. You can enter it in groups of up to eight people. Me and my friends were ranked pretty near the top of the ballot and picked rooms on the same floor of New Garden Hostel, which is another new building in the College gardens. New Garden Hostel is where a lot of second years choose to live. The rooms here are also ensuite and there are nice shared kitchens. In the third year, the ballot is switched so you pick in reverse order (so I will be right near the bottom of my year, though third years pick rooms before all of the second years).
How did you find the application process? Any advice?
The application process for Cambridge can seem a bit daunting with the SAQ and interviews, as well as exam results and personal statement being taken into consideration. The main advice I'd give is to make sure that you know the content you have covered so far at A-level and anything you have mentioned in your personal statement well, as the people interviewing you will know what you have already covered at school (this is given in your SAQ) and will take this into account.
I found it a bit difficult to judge how to structure my personal statement as the Natural Sciences course is very different to the Physics courses I was applying to do at other universities. Most people applying will be in a similar situation, however, and whoever reads your personal statement will be aware of this issue, so don't worry if yours is mostly focused on one subject. As well as this, you can add extra points specifically for the Cambridge course on the SAQ.
I didn't know much about the colleges before I applied, but I picked King's because I had heard that it was one of the more relaxed colleges. Coming here, I have found this to be true (despite the slightly imposing architecture), and I've also found that the college has a really friendly and inclusive atmosphere.
The interviews will be challenging, and as far as I can tell it is really normal to come out of them feeling like it went badly. Don't let this put you off any other interviews or tests you might have on the same day! When I applied to King's I also had to take a test on the interview day. [Admissions Office Note: Applicants for Natural Sciences now sit a pre-registration required written assessment instead]. I found the test quite intimidating because we were given no information about it beforehand. It turned out to be nothing to worry about though, as it was aimed at people at my level who had covered similar content. I realised that I was unlikely to come across any questions that I could not attempt.
What are your favourite memories of first year?
There have been so many great moments this year but some of the best were in the week after exams ended, when most people stay in Cambridge and have some time to relax.
Rowing for the college meant that I got to race in 'Bumps', a rowing race between the colleges that happens at the end of second and third term. The boats are lined up along the river, and the idea is to hit the boat in front of you (bumping) before the boat behind catches up. One of my favourite memories of first year is going straight from my final exam to race in bumps and then bumping straight away!
Most colleges have May Balls, black tie parties at the end of the year. Instead, King's has the King's Affair, a big fancy dress party which is organized by students and uses loads of the rooms across the college. This was a great way to celebrate the end of the first year with everyone in the college.
July 2016