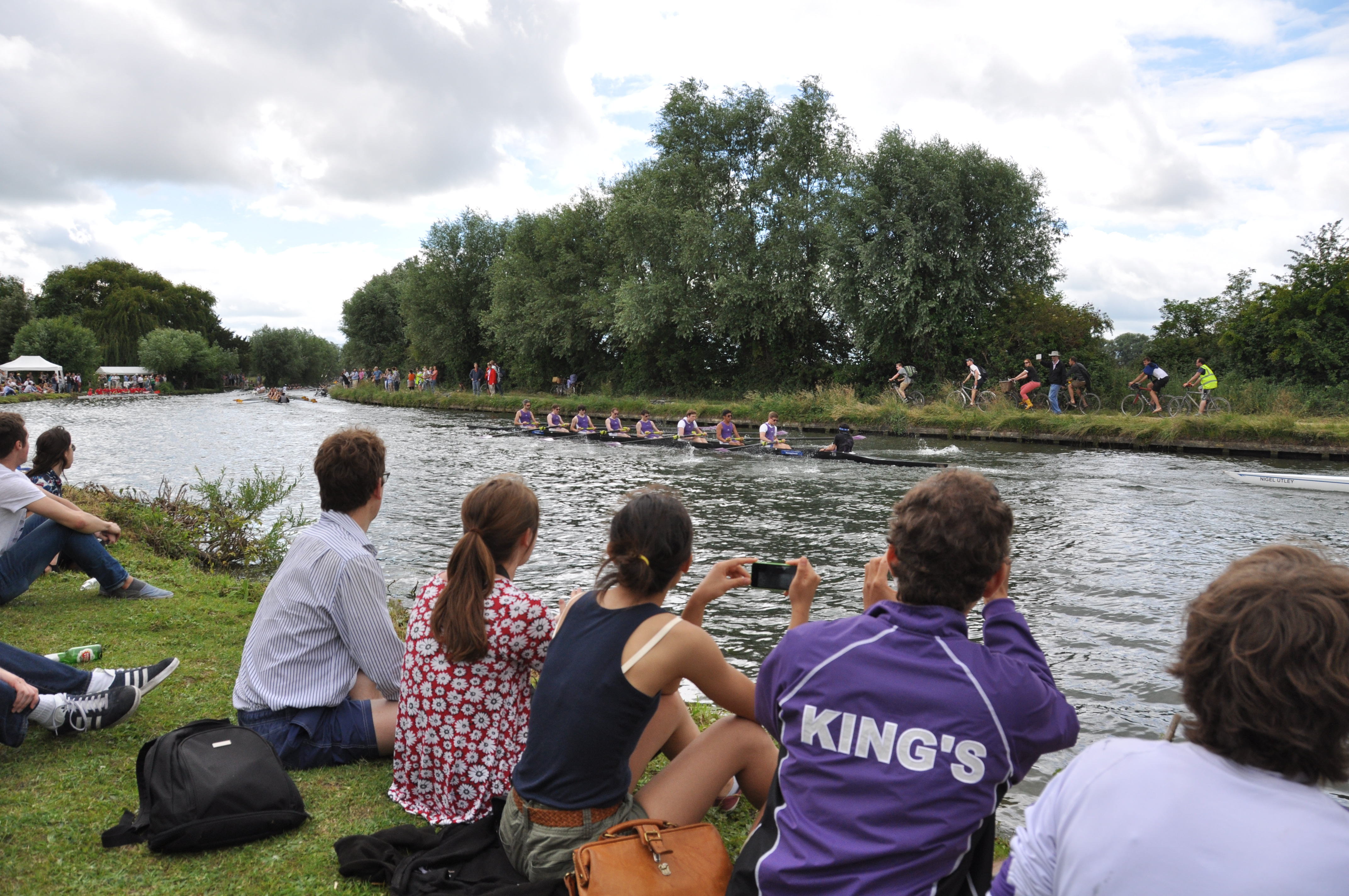 Bookings for this event are now closed.
On behalf of the King's College Boat Club Committee, we are delighted to invite former members of the Club to join us at the annual May Bumps and KCBC Mays Dinner on Saturday, 18th June 2022. 
As is tradition, there will be a KCBC marquee from 11.30am on the Osier Holt side (Fen Ditton), which will have seating, and Strawberry and Fizz (available to pre-order for £10 per person). Alternatively, you are welcome to bring your own picnics. It would be great to get as many alumni as possible down to watch, and cheer on the current crews on the last day of the races! 
A Drinks Reception will be held in the Provost's Lodge at 7.15pm, followed by the annual Mays Dinner in Hall at 8.00pm. This is an excellent opportunity for alumni to share memories with the current KCBC members and hopefully celebrate a great day's racing. Speeches and awards will be given at the end of the dinner, after which time guests will be invited to move through to the bar for post-dinner drinks from 10.00pm. The event programme is available to view here.
EXTRA INFORMATION
Division times can be found on the CUCBC (Cambridge University Combined Boat Clubs) website: http://www.cucbc.org/mays/times.
We hope to see you there!
KCBC May Bumps Marquee and May Bumps Dinner Programme
KCBC May Bumps Marquee and May Bumps Dinner RSVP Form