Marcos Isamat - Drawing Simplicity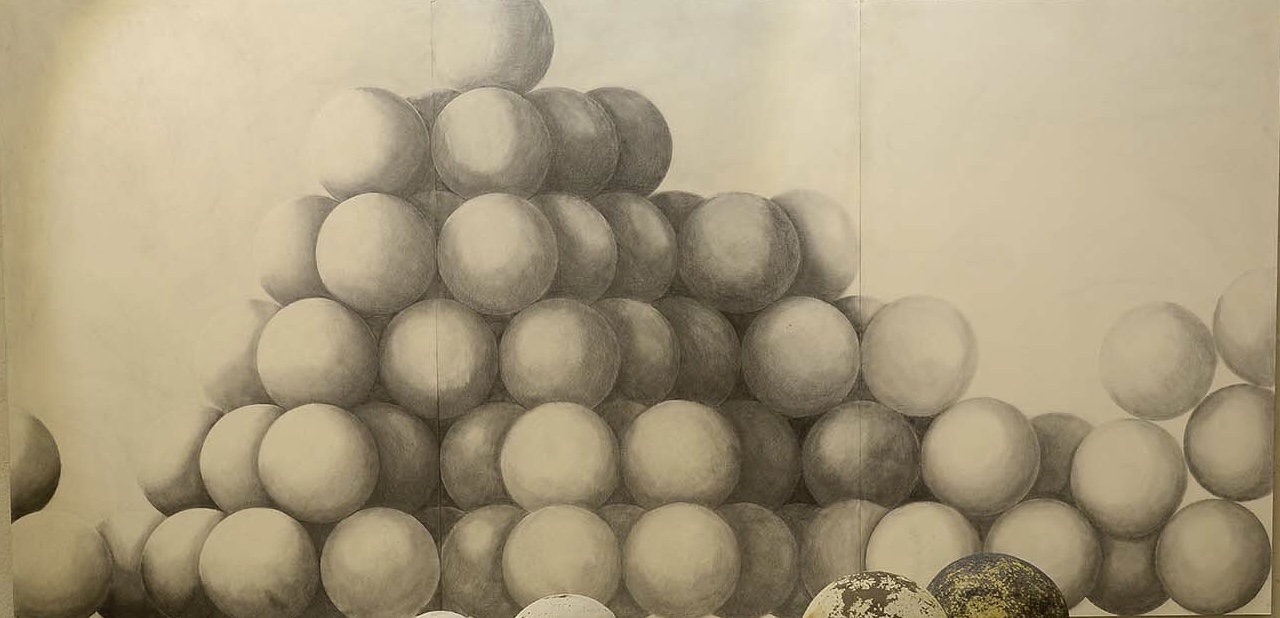 17 Apr 2020 - 9:00 am

to

1 May 2020 - 4:00 pm
The exhibition was postponed due to COVID. It took place in October 2022.
Marcos Isamat writes:
"Observation always takes longer than drawing, at least in my work. I search for specific qualities in common objects or scenes. Those define the subject of the drawing, devoid of ornaments and accidents: movement, textures, patterns, fabrics, lattices, lights or geometries, mostly from nature. I re-imagine them and then instinctively draw, using lines, shades and layering different graphite lead strengths. I see it as an exploration of simplicity, reasserting the elegance of simple units from which a drawing can endlessly grow. I move through the edges of figuration towards pure abstraction. There is a strong aesthetic root in my drawings. The spectacular and the grandiose are not necessarily synonyms of beauty. For me, beauty is simple and can go quite unnoticed. This is a quality I look for even in large format drawings. My work is not meant to dominate spaces. The subtle shades of graphite pencil help me in that pursuit. The pencil in my hands works autonomously, it only needs conscious instructions at unexpected intersections. Drawing to reclaim a space for simplicity in a complex world." 
Marcos Isamat (Barcelona, 1965) studied biology at the University of Edinburgh and obtained his PhD in Molecular Genetics from the University of Cambridge. He held research positions in the UK, France and Spain until 2003. His career in drawing began long before his university days. His work has been widely shown in art galleries and international art fairs in Europe. www.marcosisamat.com and #marcosisamat