Digital Event: Henry VI Circle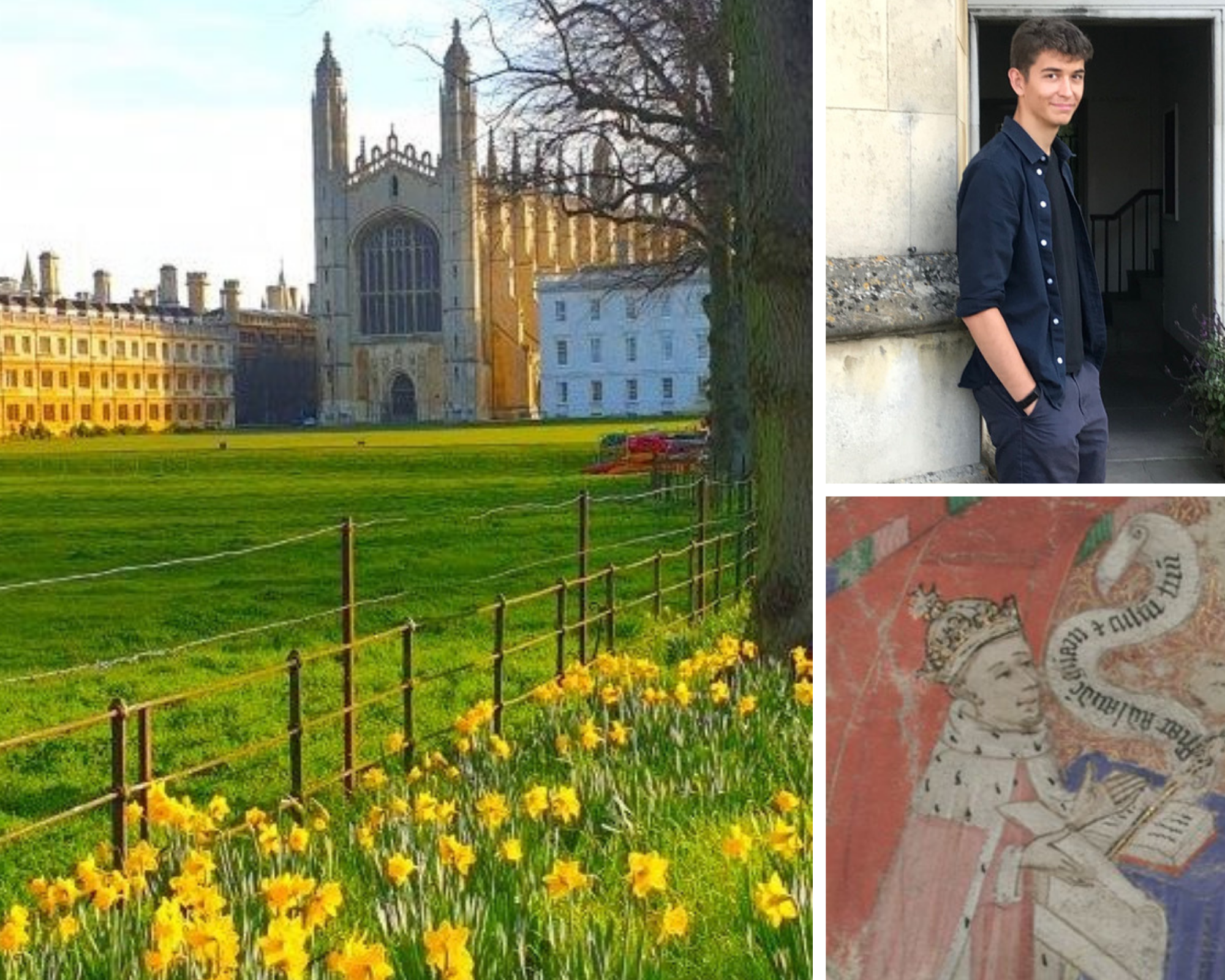 King's looks forward to welcoming Legators on Saturday 24 April for our first ever Henry VI Circle digital event.
While we are sadly unable to invite you back to College for the Henry VI Circle event this year, we are pleased to be able to offer you a programme of digital sessions to attend from the comfort and safety of your own homes.
For logistical reasons, the event will run in two independent parts and you will need to please register for each part that you are keen to attend.
Part 1: Update from the Provost and Archive Exhibition
1:30pm (GMT +1): Provost Professor Michael Proctor will open the afternoon with an update and insider view into King's this past year. Although the gates have been closed, by no means has the College been shut, and we are delighted to have the opportunity to share College achievements and the developments of the King's Campaign with you.
2:00pm (GMT +1): The College Archivist Patricia McGuire will present her pre-recorded narrated exhibition on the College's Founder and First Legacy benefactor, Henry VI. 2021 marks 600 years since Henry's birth and 550 years since his death, which seems a good point at which to pause and reflect upon the way his legacies to his College in Cambridge are currently manifest here. Patricia will be available after the presentation to answer questions live to the audience.
Part 2: Organ Recital with Paul Greally
3:00pm (GMT +1): King's is extremely excited to announce that first-year King's student and award-winning Organ Scholar Paul Greally will perform live from King's College Chapel. With a repertoire including Brahms, Schumann, Albinoni, and Stanford, this is an occasion not to be missed!
We welcome questions to put to the Provost and Archivist, and also to our Organ Scholar. These can be submitted during the registration process or emailed to events@kings.cam.ac.uk. There will also be the opportunity to ask your question/s live using the Zoom Q&A function.
We hope that you will join us on the 24th April. 
If you have any questions or need any technical assistance, please email: events@kings.cam.ac.uk.
--------------------------------------------------------------------------------------------------------------------------------------------
We are always very pleased to hear from our existing Legators, and from anyone considering leaving King's College a Legacy gift.