King's Golf Day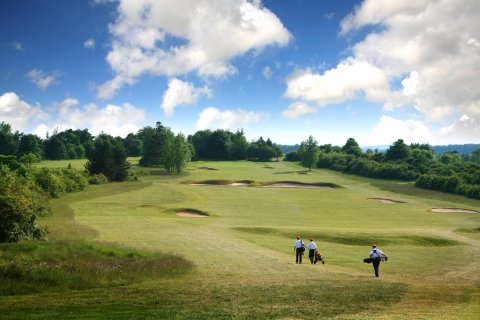 Gog Magog Golf Club, Cambridge

King's Golf Day 2020
Call for new players to join the event
Since the inaugural King's Golf Day, which was held at Frilford Heath in May 2005, the event has been held annually in early Summer. In recent years it has been played at the Gog Magog Golf Club, about 4 miles South of Cambridge, as it offers an excellent combination of convenience, good value catering and two challenging but enjoyable courses. We then usually have dinner in College.
Next year's event, which will take place on Tuesday, 16th June 2020 will be no different.
We are keen to expand the playing base of the event and anyone who is interested in participating is warmly invited to contact the organiser, Robert Lo (1970), who can provide full details. Robert's contact details are: email robertlo113@gmail.com and mobile 07811 2600150.