Wynne Jenkins – Paintings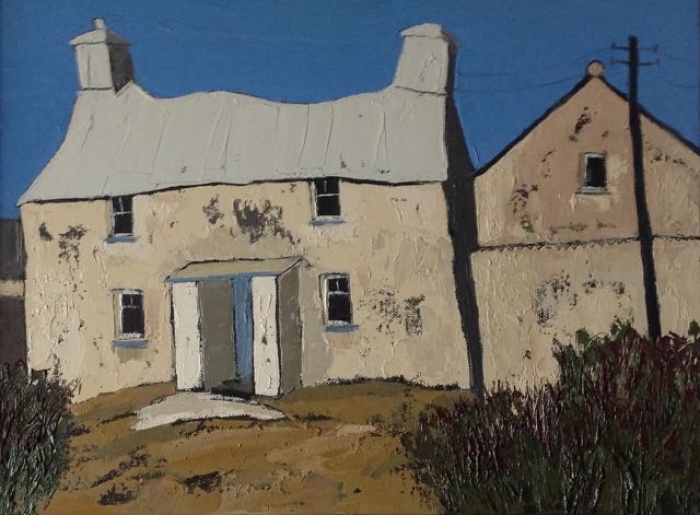 24 Sep 2017 - 9:00 am

to

20 Oct 2017 - 4:00 pm
An autobiographical note from Wynne Jenkins
"I am a native of Llangennech, Llanelli, but have been living in Carmarthen for nearly half a century. After a career in education, I now concentrate on expressing myself through painting in oils.
The form and colour of the landscape and buildings of my Wales are my love and inspiration.  The palette knife is my medium. My initial influence was my Art Master at Llanelli Boys Grammar School, John Bowen. I admire the work of Kyffin Williams and Lucien Freud. Currently my main influence is Gwilym Pritchard [Welsh painter who died in 2015].
Painting affords the opportunity to transform well-known and much-loved scenes into an art form. In this way one becomes aware of the timelessness of our seas and mountains. The challenge is, by using a palette knife, rather than a brush, to express with precision the emotional response to nature. I seek to paint not only that which is seen and felt, but also that which is not seen - one layer at a time, until the dream is realised."
Read more about Wynne at https://welshart.net/artists/45-wynne-jenkins/biography/
Wynne exhibits regularly at galleries throughout Wales. In addition his works have featured on television - "Y Sioe Gelf" and "P'nawn Da" on S4C for whom he also commentates on art.