Work by Natania Thomas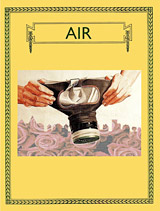 21 Oct 2012 - 12:15 pm

to

3 Nov 2012 - 12:00 pm
Natania is both a professional musician and printmaker. Her exhibited prints reflect the iconic 1940's "Schirmer" music scores. She questions the beaming and wholesome optimism of wartime posters alluding, if obliquely, to the realities and depravities of war.
Natania's recent print show ("Pulling Punches" at Wolfson Court, Girton College in April 2012) incorporated her own vocal improvisations over a piano accompaniment. Her visceral relief prints put a contemporary spin on Punch and Judy's story. Live musical performance is an important aspect of her artistic practice.
Natania completed her M.A. in Printmaking at Anglia Ruskin University this summer.