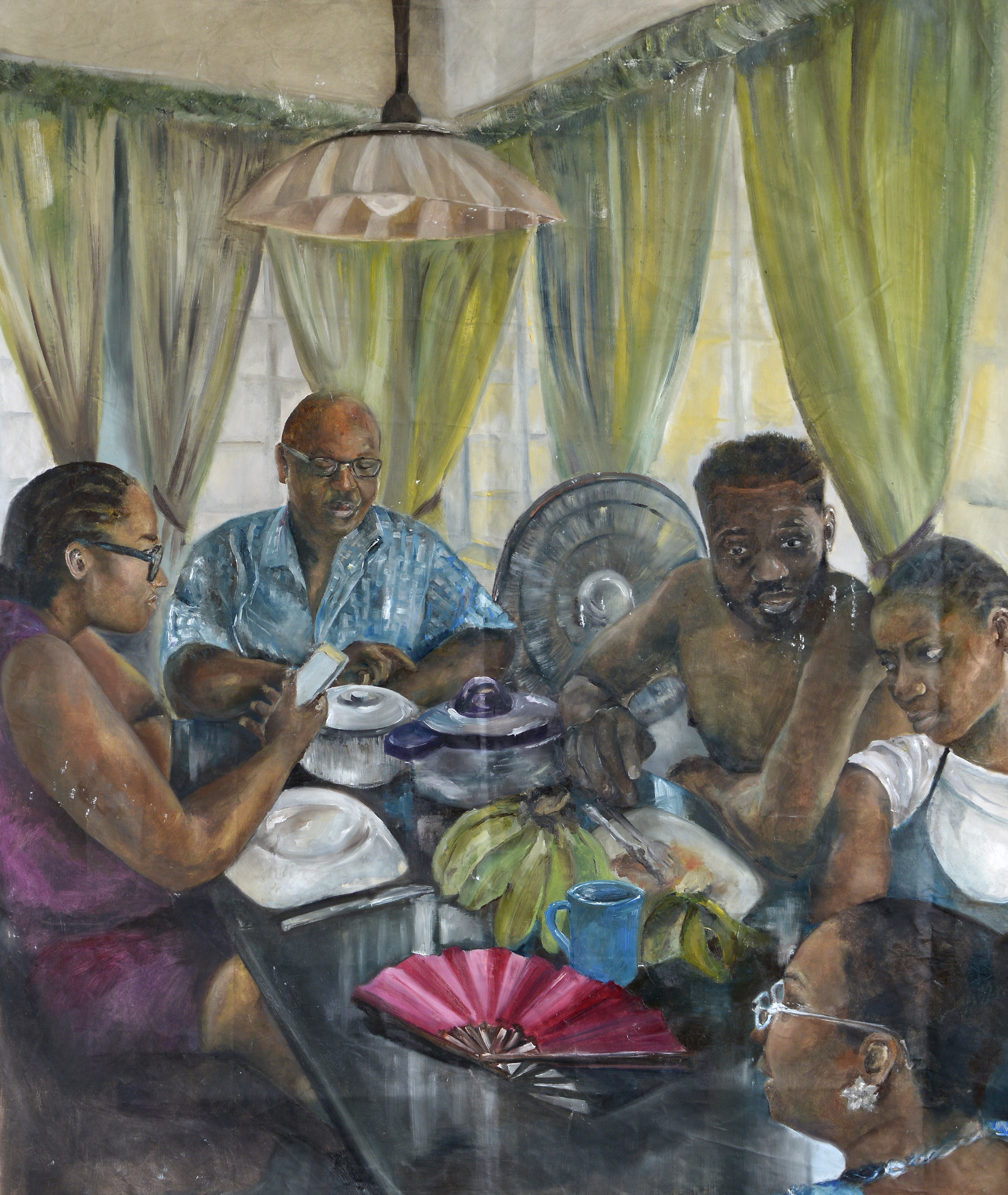 7 May 2019 - 9:00 am

to

30 May 2019 - 4:00 pm
Oluwasemilore "Semi" Delano who is a second year architect at King's writes:
This display brings together new and existing works from my ongoing portfolio, which is comprised of work tethered to a daily experience of space. Through a variation of media, the work explores, an understanding of how individuals, including myself, navigate the world around us with an awareness of spatial, cultural and personal difference. It is a densely layered composition mundane moments, a catalogue of space, both physical and mental, which elaborates on the complexity of the contemporary experience. It questions your experience of dwelling or rather, existing and explores how we attach memory to moments to gain a sense of value. Rarely does the work meet the viewer's gaze but seems bound up in moments of intimacy or reflection that are left open to interpretation.

A close friend of mine once asked me, what I would want people to think looking at my work, and I replied, "I feel like there is nothing to see or do here". The narrative remains ambiguous as the work is concerned with navigating a space compromised of my personal diasporic experience influenced by western training. A subjective experience making a statement about a multifarious reality.
Contact Semi for more information about the show: oad24@cam.ac.uk
Oluwasemilore "Semi" Delano
2nd year Architect
Kings College Cambridge