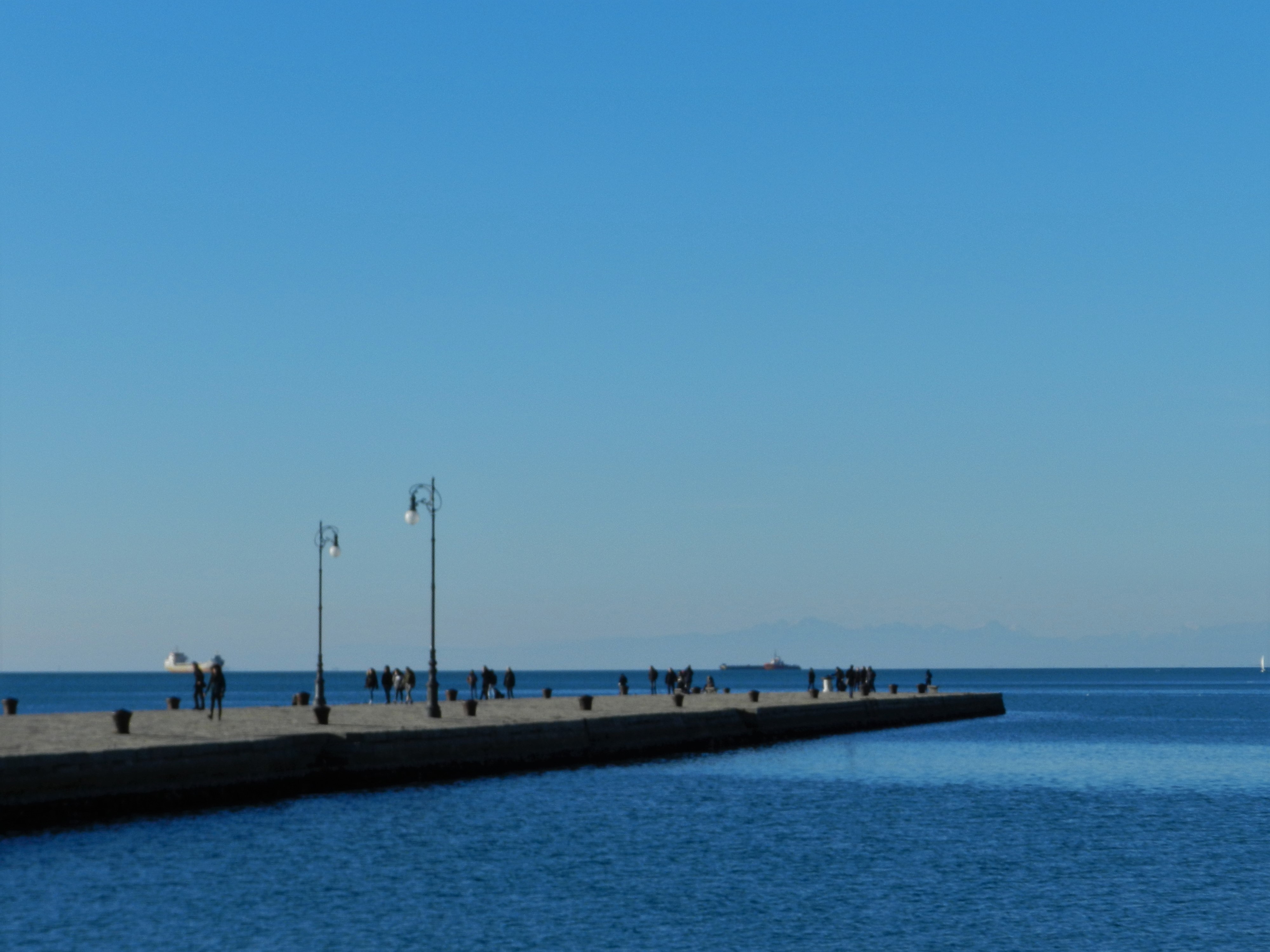 21 Jan 2019 - 10:00 am

to

4 Feb 2019 - 5:00 pm
Mallika writes:
"In the February of our first year at the university, Esther and I took a trip to the beach in Cromer. We had an idea of an endless walk along the coast as the perfect daylong escape. It turned out to be a pretty freezing and wet day, but we had the most amazing time all the same, eating the most delicious fish and chips and watching the seagulls flying over the pier. The sky was almost perfectly reflected in the wet sand. Walking along the beach we collected lots of shells, stones and seaweed, pretty things and things that looked like other things. (Stones that looked like poo!) We always talk about that day and how great it would be to do it again, but we usually decide against it, maybe to preserve that one occasion in our memories. Both of us have always liked collecting things. Esther has always done it in a very careful and beautiful way, pressing seaweed and arranging shells meticulously in her room. I have always done it in a more haphazard way, forgetting about things and finding them years later sandy and mushy at the bottom of bags. So that's partly how we chose our theme. Some evenings we used to do watercolour paintings and listen to music in one of our rooms, and those were some of the best evenings we spent. We usually made cards for each other or for our friends. Later on in our time here we decided it might be nice to make something a bit more permanent and public, and to get together different works made by our friends too - some of whom draw, make objects from wood and other materials, and create animations. So Lily, Imogen and Oscar will be contributing some of their things to our exhibition too. On our part, a big element of the installation will be made from objects we have found, photographs, cyanotypes and fragments of text. Everything will be in some way to do with the sea and bodies. The exhibition will not just be about what is displayed - we want to really encourage creative collaboration in the art rooms and so we will be running several events in which we will try out different processes with anybody who wants to join us!"
Esther Sorooshian and Mallika Buckle are third-year English literature students at King's. Imogen Osborne also studies English in her third year, Lily Flashman studies history and politics in second year and Oscar Partridge studies architecture. He is his third year.
 
See also