Mariadaria Ianni-Ravn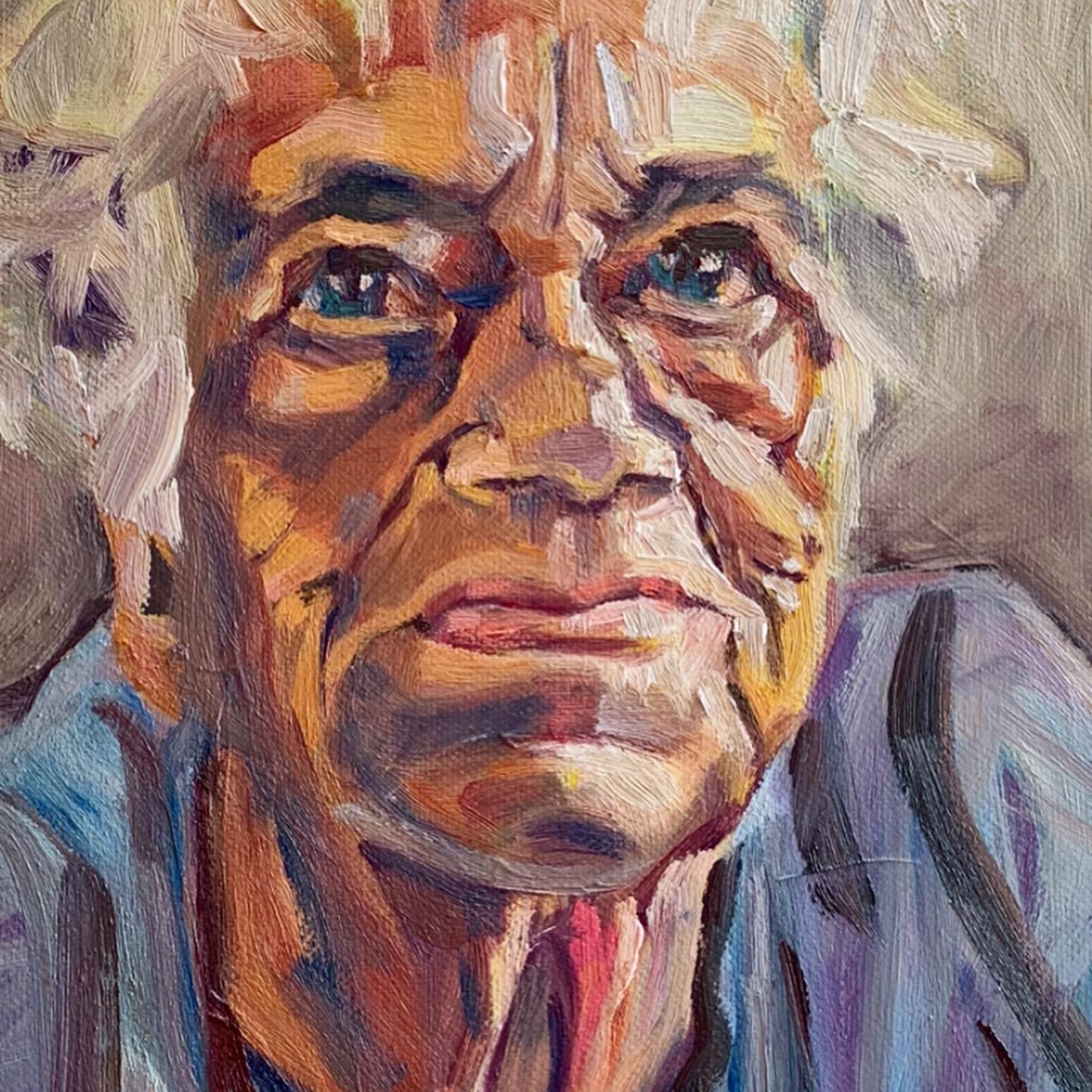 14 Jan 2020 - 10:00 am

to

31 Jan 2020 - 5:00 pm
Mariadaria Ianni-Ravn writes:
"Inputs from the world go into our brain and are processed in ways we don't understand. One of the only ways to see the result of this chewing is through art. Therefore, nothing is more telling of a shared experience of reality, than a shared experience of art.
As a Biologist, I can't resist attempting to explain, from a scientific perspective, why portraits and images of humans in particular are so compelling to me. Perhaps, it's because we are neurologically engineered be sensitive to images of people. I also believe that in any portrait the imperfections, and the augmentation compared to reality make it a more 'true' representation of a person than any photograph. Additionally, I am fascinated by the power of the portraitist to provide a context and stage to their model- and thus 'sanctify' any subject. Anybody, in a portrait, is deeply beautiful.
In this exhibition, I am showing a collection of paintings and drawings generated over the past five years and presented together for the first time. There is no conscious theme: they are simply generated as a result of a desire to understand and immortalise my surroundings. I produced the earliest when I was fifteen, but they span in time up to only a few months ago, so I hope that together they will serve as a chaotic sort of timeline, tracing my life in its transition from childhood to adulthood. You could almost call it a coming-of-age exhibition."
https://mariadaria8.wixsite.com/artist
Mariadaria Ianni-Ravn is a 3rd year undergraduate at King's College studying Biology