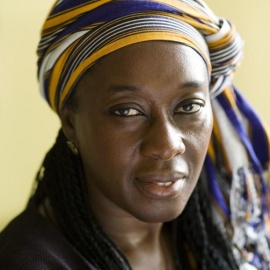 21 Oct 2017 - 9:00 am

to

28 Oct 2017 - 4:00 pm
October 2017 marks the 30th anniversary of Black History Month in the UK but during the week 21st to 28th October, we will be celebrating over 80 years of Black history in our very own King's College.
This exhibition aims to reveal hidden stories from that of the Heir of the Kingdom of Benin, Solomon Igbinoghodua Amekpivie Akenzua (matriculated 1948) to that of Alexander Osei Adum Kwapong (matriculated 1948) who graduated with a Triple First in Classics and later became Professor and Vice Chancellor of the University of Ghana. This exhibition shows prominent women such as Yaba Badoe (matriculated 1973), first female Black Cantab of the college and award-winning film maker and writer. Featuring matriculation and graduation photos, correspondence from the wife of Uno Bassey Ugot (matriculated 1947), and excerpts from the Senior Tutor's notes, all from our Archives Centre.
On the 27th of October, we will be joined by Dr Temi Odumosu, Living Archives Research Project, School of Arts and Communication, Malmö University, Sweden (PhD, King's College Cambridge, 2012), who will be speaking on "Loving in the colonial archive: Some mixed media approaches to issues of silence and forgetting." How do we face the uncomfortable truths of a past that everybody wants to forget? In what ways do archives restage colonial violence? Is it possible for augmented reality, 3D imaging and other digital technologies, to mediate historical reconciliation(s)? This talk will present some of the artistic research she has been developing within the Living Archives Research Project in Sweden.
Tega Akati-Udi
For more information please email Tega: ooa30@cam.ac.uk