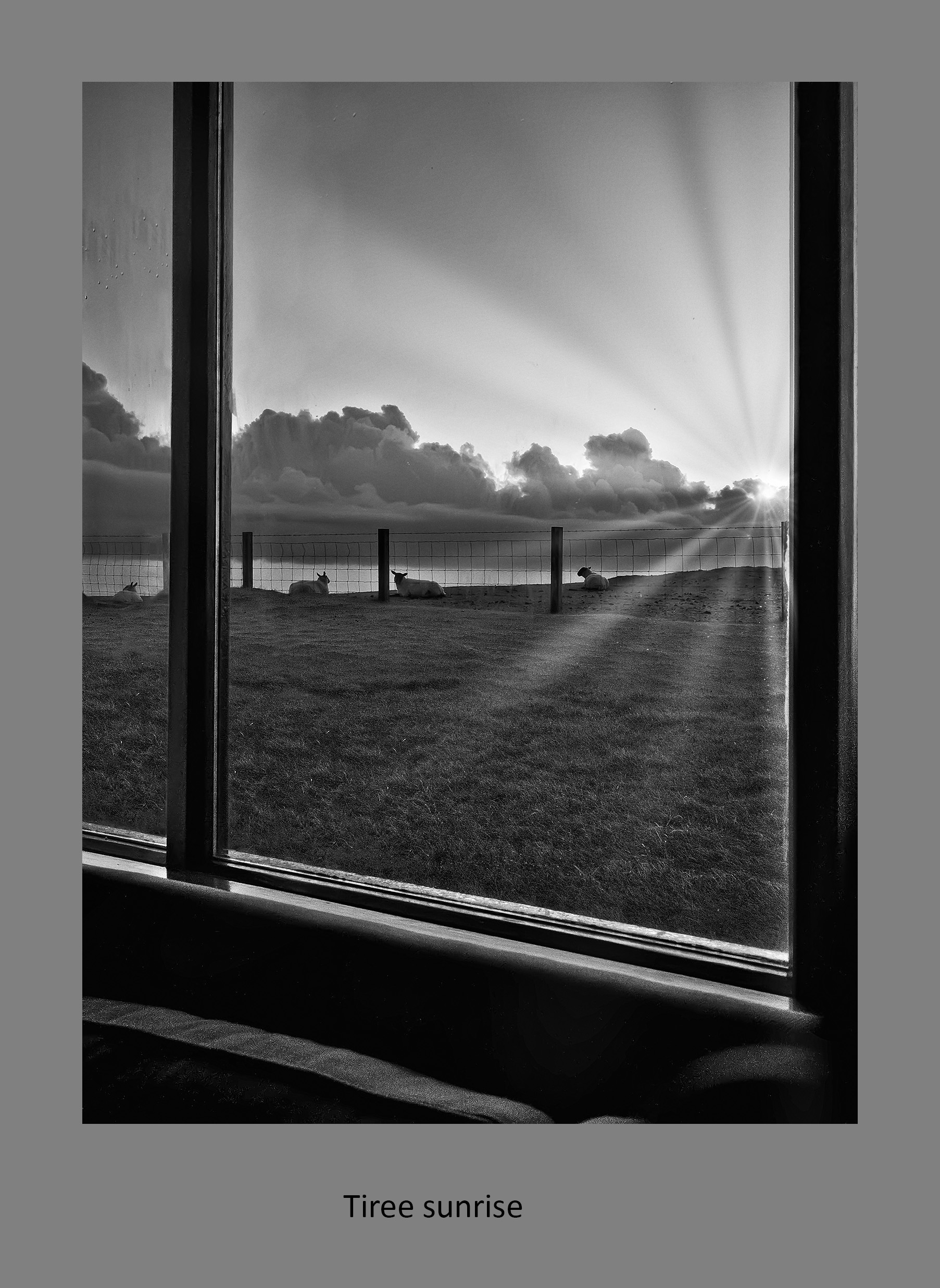 6 Feb 2019 - 10:00 am

to

28 Feb 2019 - 5:00 pm
Water and weather all around.
Will the plane be able to land?
Will the boat from Oban be able to dock?
When you're young there's nothing to do.
When you're old you are left with your thoughts.
In between
There are sheep to be herded.
There's work to be done.
There's the clay to fashion in creative ways.
There's the wind to be caught.
There's the sea to be fished.
There's walking on the long beaches, watched over by Skerryvore – the lighthouse at the edge of the world.
There's solitude, a boat, a potter's wheel, a camera.
Uwe Ackermann writes:
"Until my retirement in 2007, I spent my professional life working as a physiologist. The University of Toronto, Canada and the University of Oxford were academic homes for my research and teaching. In the early 1980s, during a visit to New Orleans, the varied and inventive use of iron in that city lured me towards photography. From that time onwards I have used the camera to frame the visual world and to make photographs that encourage observation and reflection upon what is there for all to see. Most of my photographs result more from chance observation than from deliberate staging. Some are inspired by the words of Ansell Adams, "You don' take a photograph, you make it."
Soon after New Orleans I sailed to Tiree, one of the Scottish isles, as part of a team working with the Hebridean Trust. I have gone back many times since then; sometimes to sail; sometimes to help at Hynish, which was from 1837 to 1844 the staging post for the construction of the Skerryvore lighthouse, 12 miles southwest of Tiree, and is to-day a holiday centre, run by the Hebridean Trust for inner city children and others.
While many mainlanders flock to the island during the summer months, its full-time population is near 600. My photographs seek to capture the life of these permanent residents. Black and white images, rather than being anchored in the present, suggest memory and in a way better capture the timeless mood of Tiree and an imaginative response to it."
http://uwe-ackermann.crevado.com
Instagram: @uweack