GALILEO 24 — Debbie Loftus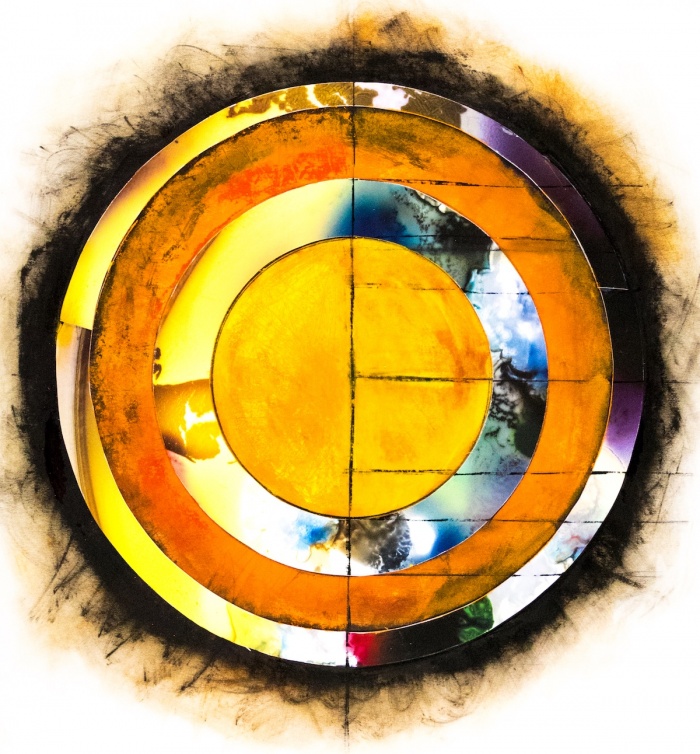 16 Apr 2018 - 9:00 am

to

10 May 2018 - 4:00 pm
Debbie Loftus trained at the Chelsea School of Art. As a practising fine artist she focuses on themed sequences, exploring motifs deriving from science, literature, music and art history. Debbie writes, "My practice is based on an experimental approach to materials. This is informed by the underlying structure of observational drawing, applied to abstract subject matter".
In 2014 she was artist-in-residence at Central Ballet, producing images live in rehearsals and larger conceptual works painted in her studio. In June 2015 Loftus exhibited at the British Museum, where she was artist-in-residence for the premiere of Panathenaia, a contemporary cantata based on themes deriving from the Parthenon Frieze. In 2017 projections of her photographs formed the basis of a semi-dramatic performance of Six London Preludes at Ulriksdal Palace Theatre, Stockholm, with music by Dame Evelyn Glennie. Loftus is currently exhibiting First Kiss at Herrick Gallery, Mayfair.
Galileo 24 is a series of twenty-four images based on ideas about infinity originating with Galileo. It is a topic that, over many centuries, has taxed the minds of our greatest philosophers, mathematicians, scientists, theologians, artists and poets. Galileo 24 visually addresses the question of whether infinity is one or many, and how can we possibly measure it. Based on traditional geometry and the principles that underlie Galileo's mathematical diagrams, Galileo 24 places the abstract idea of infinity into a human context in order to discover aesthetic values and make new works of art.
Publications:
 The Art of Borrowing (2016)
 Galileo 24 (2017)
 Six London Preludes (2017)
 Clay: Themes and Variations from Ancient Mesopotamia (forthcoming 2018). 
Visit Debbie's website at https://www.debbieloftus.com/ or contact het at: debbie_loftus_art@icloud.com