An Exhibition of Abstract Art – The Pavilion Group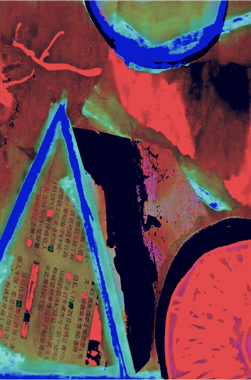 8 Apr 2019 - 8:00 am

to

22 Apr 2019 - 4:00 pm

Dennis Goldsmith writes:
"We are a newly formed group exploring the boundaries of abstract art. Some of us are well-established artists with a wide portfolio of work, others are new to all forms of art. Each week, since October 2018, we have been working together, experimenting, sharing ideas, and seeing where this leads. Our sessions are a journey beginning, say, by trying to capture music on paper or, just using black and white or, ripping up last week's work and turning it into a collage. Anything can happen.  If the mood takes us we'll work collaboratively on long 'wallpaper' pieces reacting to, and sometimes layering over, other people's work. We are encouraged and guided in this adventure by Colin Whitworth, who started up and ran abstract art groups for the University of the Third Age for nine years."
Pavilion Group artists:
Carine Bennett
Sarah de Mas
Dennis Goldsmith
Julie Kemp (juliakemp.co.uk)
Vivienne Lloyd
Judy Logan (judylogan.co.uk)
Ramesh Mackay
Carmen Renwick(carmenmaria.co.uk)
Nene Stam (drawings2listen2.com)
John Tordoff (john-tordoff.co.uk)
Colin Whitworth (https://colinwhitworth5.wixsite.com/mysite)
For further information about the Pavilion Group's work and this exhibition contact Vivienne Lloyd: vivolloyd@hotmail.com.