Art to die for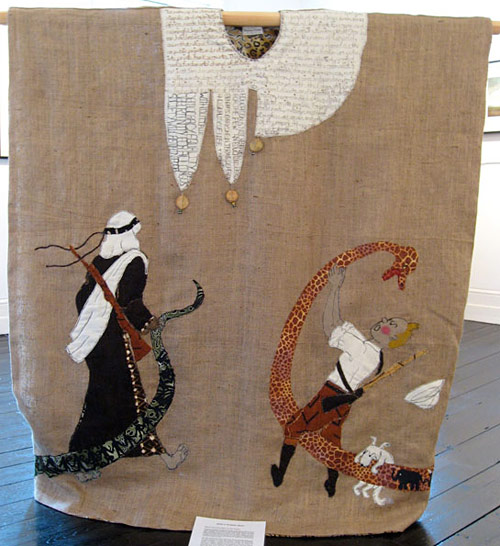 13 Nov 2009 - 2:30 pm

to

27 Nov 2009 - 12:00 pm
Deanna Tyson,
Inspired by Africa and the African Diaspora, artist Deanna Tyson brings her narrative, textile based work to Kings. Her work is strongly influenced by political cartoonists from Gillray to Scarfe and takes the form of gowns (kimono), wall hangings, pictures and soft sculptures.
Africa at Kings is part of a tripartite exhibition that makes reference to the long term effects on Africa and its peoples of the Triangular Trade in human beings that linked together three continents, Europe, Africa and The Americas.
Deanna has exhibited widely with solo exhibitions in Bali, Jamaica, Mexico and the UK. She is a Fellow of the Royal Society of Arts and will be discussing her work with RSA Fellows on Monday 23 November at 7pm. Theodore Menelik who leads an educational project in Kinshasa, Democratic Republic of Congo will also speak with reference to the importance of developing the arts in Congo.
The King's Art Centre is open from 11am to 5pm daily and entry is free. Follow the signs from the front of the College or enquire at the Porters' Lodge.