36 Views of King's College Chapel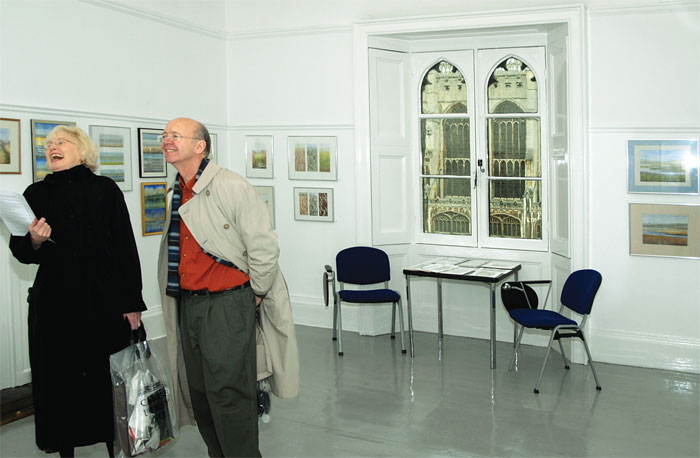 17 Oct 2009 - 1:30 pm

to

29 Oct 2009 - 12:00 pm
Photographs by Tony Eva
Tony Eva calls his exhibition '36 views of King's College Chapel' in homage to Hokusai's 'Thirty Six Views of Mount Fuji'.
Like Hokusai, Tony Eva has created images of a famous landmark from unusual viewpoints. We see the Chapel reflected in a window or a puddle, or on a CCTV monitor in the basement of the Guildhall.
Eva's photos are accompanied by haikus by Graham High, and the exhibition is curated by King's Fellow Dr Ken Moody. The Art Centre is open from 11am to 5pm daily. Follow the signs from the front of the College or enquire at the Porters' Lodge. 
The photos have been published in a book - 36 views of King's College Chapel - to mark the 500th anniversary of the bequest of King Henry VII in 1509 which enabled the completion of the Chapel. In 1509 the Chapel still had no corner turrets, roof or windows. The book costs £12.99 and you can buy it from the Shop at King's on King's Parade, Cambridge.
You can see a slideshow of some of the photos on the BBC Cambridgeshire website.