100/25 – Graham CopeKoga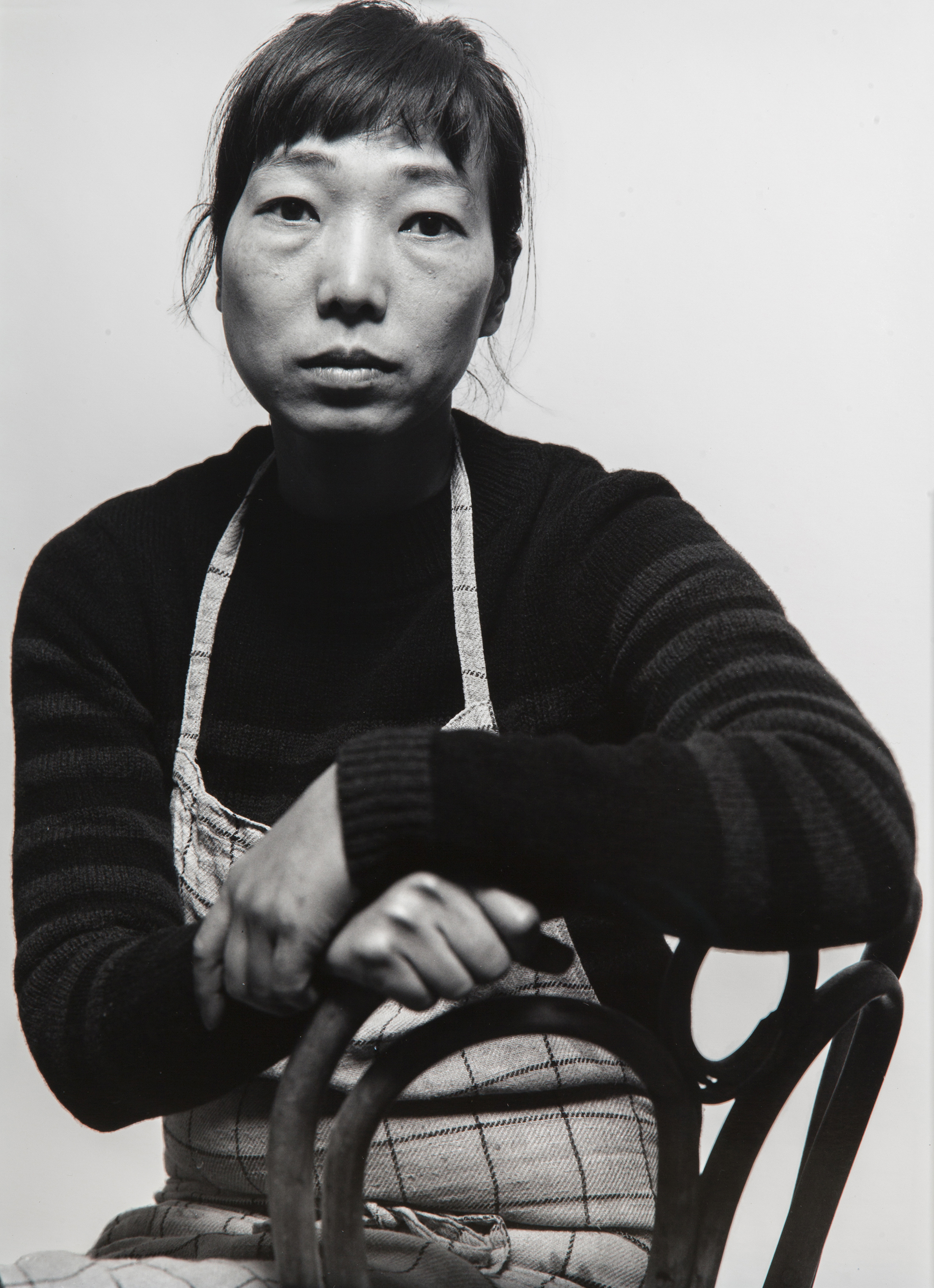 25 Jun 2018 - 9:00 am

to

14 Jul 2018 - 4:00 pm
100/25 marks the first of four exhibitions to feature 100 portraits of individuals who have contributed to the intellectual, artistic and cultural landscape of Britain.
Each portrait has been taken in the sitters' own environment, be it in their office, studio or private residence. The portraits have been taken in front of a white backdrop, stripping away any relationship the sitter had with their environment, allowing the viewer to focus on the subjects. No preconditions were made on the sitter, and the resulting images capture familiar and unfamiliar faces in a way we don't expect. The list of sitters isn't efined and often serendipity has played a bigger part in who has been included and why.
Taken on a 1970s large format view camera using black and white film, each sitter was captured using 16 sheets of film or less per session. Each sitting has its own personal story. All images were printed to the highest archival standard in a traditional wet darkroom on vintage equipment dating from the 1950s.
The first exhibition features 25 portraits, which include John Blakemore, Sylvette David, Mark Eley and Wakako Kishimoto, Sir Terry Farrell, Lord Norman Foster, Natalie Gibson, Sir Nicholas Grimshaw, Keiko Hasegawa, Akiko Hirai, Sir Michael Hopkins, Lady Patricia Hopkins, Gabriele Koch, Hajeong Lee, Jennifer Lee, Bruce Oldfield, Phil Rogers, Lord Richard Rogers, Yuta Segawa, Margo Selby, Geoffrey Swindell, Jake Tilson, Jo Tilson, Angela Verdon, Harriet Wallace-Jones and Emma Sewell and Kit Williams.
Graham CopeKoga is a member of the History Faculty in Cambridge and trained in Fine Art at the Nottingham Trent School of Art and Design.  He works exclusively with film and the wet plate collodion process and is known for his portraits of artists, intellectuals and celebrities, which include Professor Stephen Hawking, Sir Terence Conran, Sir Alec Jeffreys, Norman Foster and Bruce Oldfield amongst others. His work has been published in The Daily Telegraph, The Guardian and featured on NBC, Fox News, ITV and BBC television. He also holds photography workshops at King's. 
Contact Graham CopeKoga: gc489@cam.ac.uk