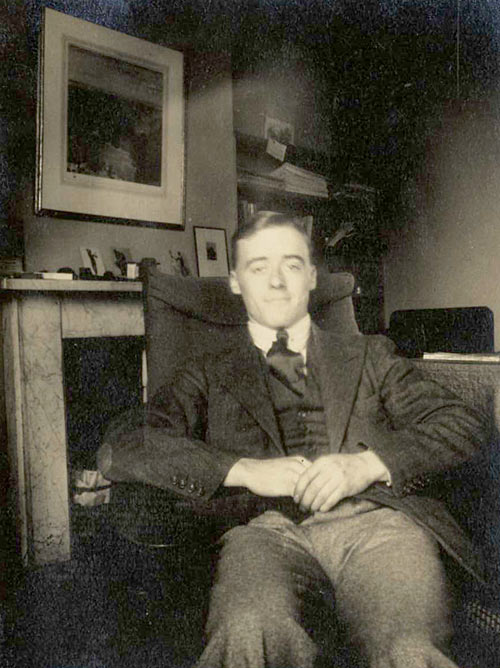 April 2011
This month we look at the letters Stephen Betts Dalston wrote to his mother in the early 1920s. The five letters in the archive detail Dalston's first impressions of Cambridge and his life as a student at King's.
Dalston came up to Kings from Lancing College, West Sussex in 1921. His original plan was to study mathematics but he switched to economics in his second year.
---
Dalston's letters mention everything from his digs off the Chesterton Road to cycling holidays along the south coast and lectures organised for Wisbech fruit pickers. Whilst in Cambridge Dalston took an interest in the theatre and a number of his letters contain his reviews of the latest Cambridge productions. In one letter Dalston even asks his mother if she would mind repairing the seat of his trousers! (He wanted to take them on his cycling holiday.)
 
---
Dalston received his BA in 1924 and went on to teach in Liverpool and Bournville. He married in 1930 and continued working as a teacher until taking up farming in 1953 in Devon. Following the death of his wife in 1985, Dalston returned to Birmingham. He died in 1990 aged 69.
 
---
Gallery 1 - Letters from King's: Stephen Betts Dalston
Gallery 2 - Letters from King's: Stephen Betts Dalston
Useful Sources - Letters from Home: Stephen Betts Dalston
Catalogue of the papers of Stephen Betts Dalston at King's (ArchiveSearch) (see 'Links')