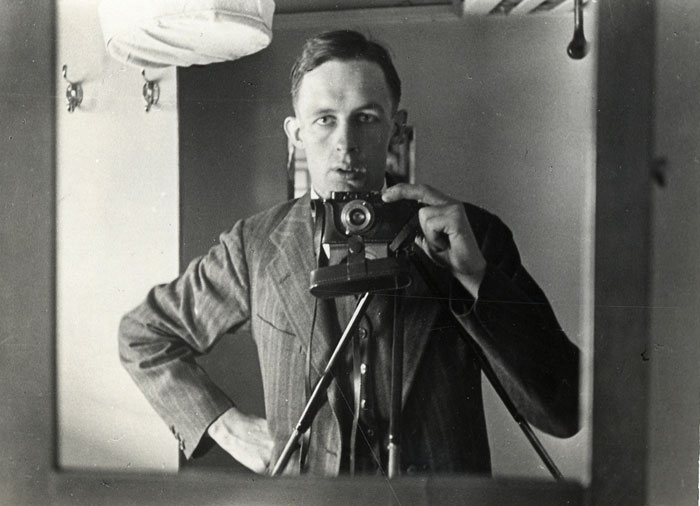 February 2013
Like Roger Fry (see 'See also'), Edmund Leach made a name for himself in an area which he had not studied as an undergraduate.
After graduating from Clare College with a first in mechanical science (1932), he spent four years working with a trading firm in China. It has been suggested that this fuelled his interest in other cultures. He gained his PhD at the London School of Economics (LSE) in 1947, where he secured his first Readership. He left to become a Lecturer in Cambridge in 1953, then a Reader.
Leach's field work took him to various locations in Asia, including Botel Tobago (an island off Taiwan), Kurdistan (the part which is now northern Iraq), Burma (Myanmar) and Ceylon (Sri Lanka). His interest in mechanical science is evident in his detailed field notes and sketches.
Leach spent a great deal of time in Burma, including a period serving as a soldier in the Burmese jungle. It is his book 'Political Systems of Highland Burma: a Study in Kachin Social Structure' (1954) for which he is best known. The book's impact was largely due to his use of innovative methods of addressing social and political change, by studying large and varied areas, rather than studying a single society or tribe.
Over the course of his career, Leach's attention shifted from the study of tribal kinship to structuralism. This led to significant discussion of the methodology of Claude Lévi-Strauss and Leach's structuralist analysis of 'biblical myth'.
Edmund Leach succeeded Lord Annan as Provost of King's College in 1966. He held this prestigious position until 1979. Seen by some as a 'Cambridge maverick', his Provostship saw great changes, not least the admission of women to King's. He was knighted in 1975.
He died on 6 January 1989 and his funeral was held in the King's College Chapel.
 
---
Gallery 1 - Fields of study: Sir Edmund Leach, the social anthropologist
Useful Sources - Fields of study: Sir Edmund Leach, the social anthropologist
Catalogue of the papers of Edmund Ronald Leach on ArchiveSearch (see 'Links')