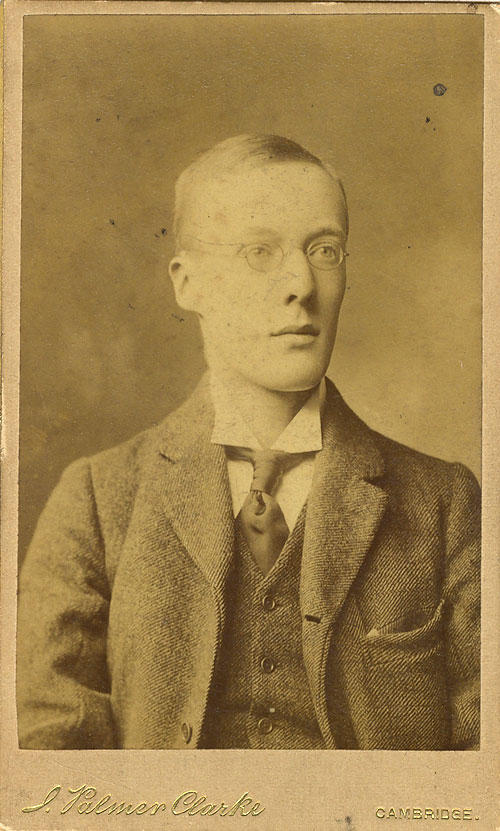 March 2013
Edward Joseph Dent was born in Yorkshire, in 1876. Having been a scholar at Eton, he came up to King's College in 1895, studied under Charles Wood and Charles Villiers Stanford and gained the MusB in 1899.
Dent was elected a Fellow of King's College in 1902. He worked as a music critic in London from 1918 until 1926, after which he returned to Cambridge as Professor of Music, holding the chair for 15 years. During this time, substantial changes were made to the MusB curriculum, meaning it was no longer primarily for church organists.
Dent is well-known for his research on Alessandro Scarlatti and for re-introducing Mozart's operas to Great Britain, but his contribution to music was much broader.
He was keen to bring opera to a much wider audience within Britain. He achieved this by promoting the performance of operas in English, and by membership in influential institutions. He was president of the Royal Musical Association from 1928 until 1935, which instituted a medal in his name. He was on the board of the Sadler's Wells Theatre, of which he became governor. He also became a director of the Covent Garden Opera Trust, when it was established in 1946. In 1950, he became the first president of the Liszt Society.
Dent's involvement with international musical societies included his being President of The International Society for Contemporary Music from its founding in 1922 until 1938, and again from 1945 to 1947.  He worked hard during the Second World War to bring vulnerable musicians from Eastern Europe to England.
Dent composed a few original works, including polyphonic motets, as well as making new arrangements of operas such as John Gay's The Beggar's Opera, and translating operas into English.  The first English language production of Mozart's 'The Magic Flute' was in Cambridge in 1911.
 
---
Gallery 1 - Fields of study: Edward Dent, musicologist
Programme for a concert at Osborne House (Isle of Wight) annotated by the conductor Walter Parratt and including a piece by Dent (EJD/4/299)
Flyer for Mozart's 'The Magic Flute' performed in English. As well as translating the opera, Dent was a stage manager and contributed programme notes. (EJD/7/2/2/1)
Photograph of Dent and J. B. Trend (Christ's College, later the first Professor of Spanish at Cambridge), c. 1923 (photographer Sydney J. Loeb. EJD/5/3/2/2/1)
Gallery 2 - Fields of study: Edward Dent, musicologist
Useful Sources - Fields of study: Edward Dent, musicologist
Catalogue of the papers of Edward J Dent on ArchiveSearch (see 'Links')