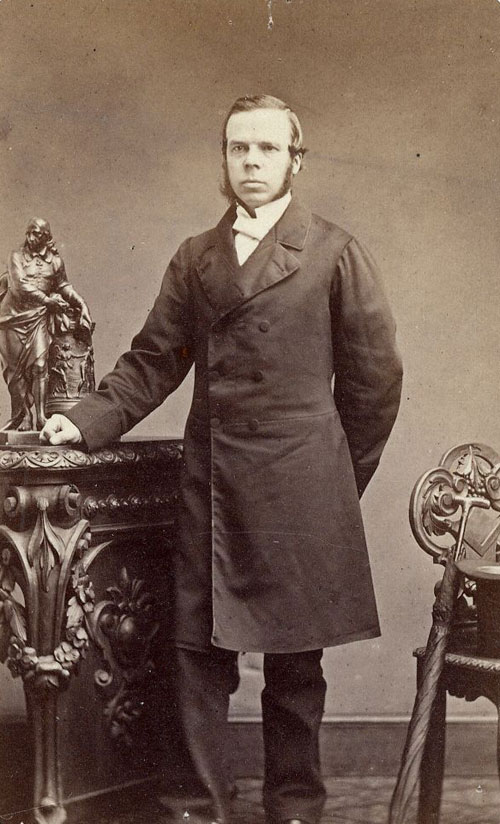 November 2014
As was the case with two deans, the 1446 Founder's Statutes for King's College stipulated that three bursars should be appointed at annual elections. The bursars were to be elected from the Fellowship of the College.
Statutes XIV and XV describe their duties, which included receiving the profits from the rental of the College's estates, to be kept in a locked chest in the treasury of the College, and to apply reasonable sums to the commons (meals) and other daily expenses. Spending on anything which was not deemed necessary was to be at the discretion of the Provost, Vice-Provost and Deans. Guidance was given on what might be considered reasonable expenditure on commons. Rough dates were also set for three audits each year – the Conception of the Blessed Virgin Mary (8 December), the Annunciation (Lady Day, 25 March) and the Nativity of John the Baptist (24 June).
The Bursary has existed since the foundation of the College and, as we have seen, there was a treasury. What has changed is the emergence of the College Office, which might be due to Mr Brocklebank, a noteworthy Bursar, part of whose translation of the Founder's statutes can be seen below. The College Office is the members of staff who assist the College Officers with their administrative tasks.
A report of the Council on the Muniment Room suggests that he took possession of a room formerly used by a Fellow, in order to accommodate the account books. This was sanctioned, perhaps due to a rather drastic ultimatum (see point 5 of the report). In 1872 F.L. Clarke, a full-time Bursar's clerk, was appointed. Prior to that, the Bursars had little or no help with the management of the College accounts. Upon the death of Provost Okes in 1888 part of the Provost's Lodge was turned into a College Office.
The most famous and perhaps the most successful Bursar at King's College is John Maynard Keynes; we don't discuss his numerous achievements here as they are well documented elsewhere.
 
---
College Officers: Bursars Gallery
First page of Founder's statute XV, translated by T. Brocklebank (transcribed by F.L.Clarke) (KCS/69)
Second page of Founder's statute XV, translated by T. Brocklebank (transcribed by F.L.Clarke) (KCS/69)
Useful Sources - College Officers: Bursars
Chambers, D., Dimson, E. and Foo, J. (2013) " Keynes, King's and Endowment Asset Management" in Jeffrey Brown and Caroline Hoxby, Eds. (2014) How the Great Recession Affected Higher Education, University of Chicago Press
Chambers, D., Dimson, E. and Foo, J. (2014) "Keynes the stock market investor" Journal of Financial and Quantitative Analysis