Clubs and Societies: the Walpole Society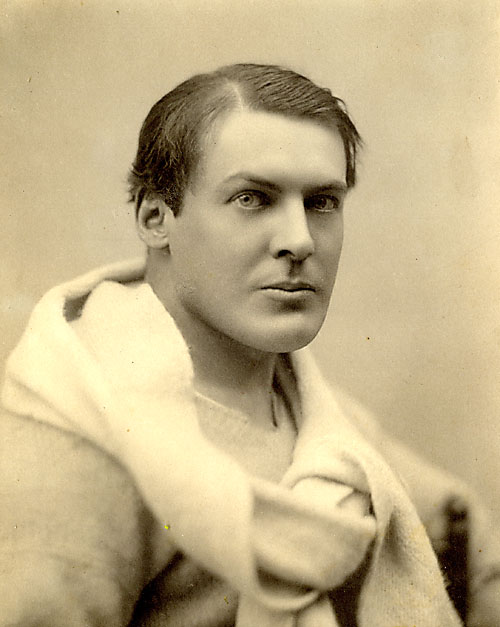 July 2012
In the next three issues of Archive of the Month we'll have a special focus on the clubs and societies of King's. Debating societies have played an important part in the history of the college, so we start the series with one of the most prominent of those, the Walpole Society.
The society was founded in 1891 by James Kenneth Stephen (1859–1892), who was a Fellow of King's and a cousin of Virginia Woolf.
A minute book from 1910-1914 lists the rules of the society, including that 'All political, literary and social questions may be asked'.
But the minutes from a meeting on 3 November 1911 show that such freedom wasn't always granted. The tutor had asked the society change the motion 'That harlots should not be licensed', and instead the society discussed the motion 'That cats should not be licensed'.
Understandably, there was little enthusiasm for this debate and instead the meeting turned to a discussion of the students' right to free speech within the college. Members of the society proposed a protest 'against any action being taken by the authorities to discourage a debate of a serious and vital nature seriously undertaken'.
The tutor at the time was H. Macauley. He had a 'lengthy interview' with Frank Birch, a leading member of the society, and relented. He wrote a letter to the society granting them freedom of speech, and the letter was pasted into the society notebook. Among those proposing a letter of thanks to the tutor for this was John Maynard Keynes, who was a Fellow of the college.
 
---
Gallery - Clubs and societies: the Walpole Society
See 'Downloads' below for the following PDF files of the Walpole Society minute book
The rules of the Walpole Society, 1910 (KCAS/20/1/5)
Minutes of the 313th meeting of the Walpole Society, 03/11/1911 (KCAS/20/1/5)
Minutes of the 314th meeting of the Walpole Society, 10/11/1911 (KCAS/20/1/5)
Useful Sources - Clubs and societies: the Walpole Society
Wilkinson, L.P. (1980) A Century of King's, 1873-1972 Cambridge: King's College
John Maynard Keynes (Oxford DNB) (see Links)
Catalogue of the Walpole Society papers on ArchiveSearch (see Links)