Clubs and Societies: the Dramatic Societies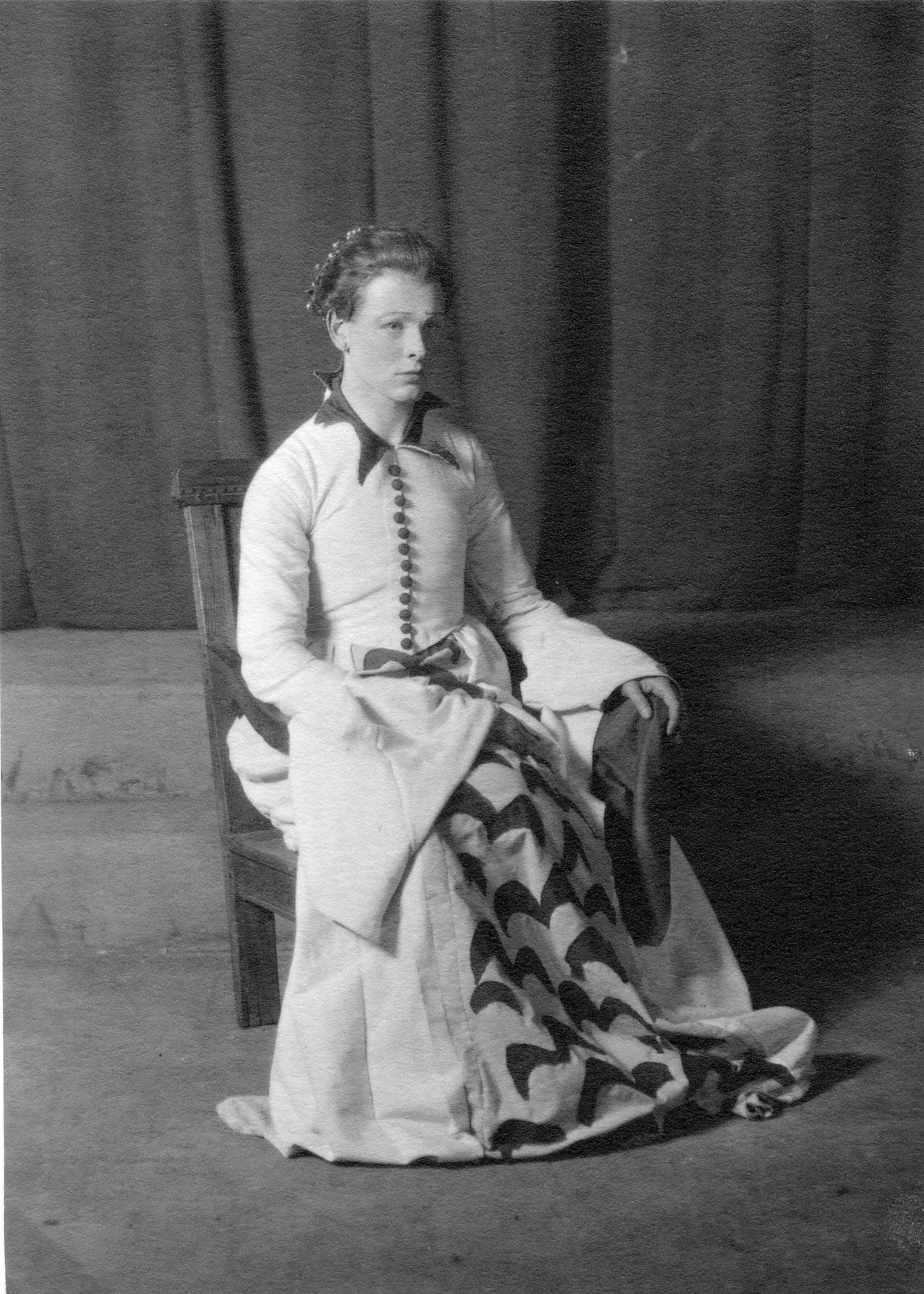 August 2012
Cambridge University is famous for excellence in drama, not least because of modern celebrities who were once members of the Footlights. But the University has a much longer dramatic tradition, in which Kingsmen often played a key role and the archives at King's College are a rich source of documentation for student drama groups.
---
Amateur Dramatic Club (ADC)
The Amateur Dramatic Club was founded in 1855. ADC papers at King's include a menu for their Agamemnon dinner on 27 November 1900, signed by attendees including the Kingsmen Walter Durnford (KC 1865; Provost) and Montague Rhodes James (KC 1882; classicist, Provost and writer of ghost stories).
The Marlowe Society was founded in 1907. Many of their plays were directed by Kingsmen, including Rupert Brooke (KC 1906, poet), Frank Birch (KC 1909, cryptographer), Donald Beves (KC 1909, Vice Provost), John Tresidder Sheppard (KC 1900; Provost) and George Humphrey Wolferstan 'Dadie' Rylands (KC 1921, Shakespeare scholar).
The latter was by far the most prolific, directing performances between 1929 and the 1960s. He was invited to come up to King's in 1921 by Provost J.T. Sheppard and after changing subject from classics to English he became a student of FL Lucas. In 1929, Rylands directed the Marlowe Society's performance of King Lear.
The University has a Greek play tradition dating back to 1882. These were performed in their original language and were independent of either the ADC or the Marlowe Society. JK Stephen (KC 1878: poet and tutor to Edward, Prince of Wales, Duke of Clarence) took the starring role in their first performance, Sophocles' Ajax.
Their second play was Aristophanes' The Birds, staged in 1883 and reported to be the first full performance of any comedy by Aristophanes since antiquity. Our archive includes twelve etchings by Robert Farren, depicting scenes from that play, with titles in Greek.
Useful Sources - Clubs and societies: the dramatic societies
Catalogue of the papers of George Humphrey Wolferstan Rylands on ArchiveSearch (see 'Links')
The Cambridge University Amateur Dramatic Club (see 'Links')
Catalogue of the papers of the Amateur Dramatic Club on ArchiveSearch (see 'Links')
The Marlowe Dramatic Society (see 'Links')
Catalogue of the papers of the Marlowe Society held at the University Archives, on ArchiveSearch (see 'Links')
Catalogue of the photographs of the Marlowe Society held at King's College, on ArchiveSearch (see 'Links')
The Cambridge Greek Play (see 'Links')
Wilkinson, L.P. (1983) 'A Hundred Years of The Cambridge Greek Play' (LPW/3/15)