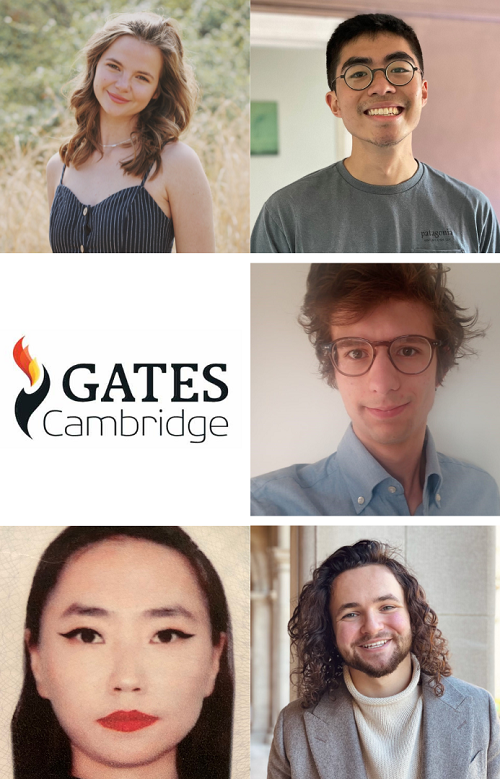 Five graduate students will be coming to King's in Michaelmas Term as part of the 2023 cohort of Gates Cambridge, the University's flagship international postgraduate scholarship programme.
The Class of 2023 intake at King's consists of Parker Blackwell, Zoljargal Enkh-Amgalan, Sam Norwitz, Zhaoting Justin Wei, and Mathijs Clement, studying subjects ranging from cultural heritage to pediatric neuroscience. The students come from the United States, Mongolia, Hong Kong and Belgium.
About the Gates Cambridge programme
The Gates Cambridge programme was established through a US$210 million donation to the University of Cambridge from the Bill and Melinda Gates Foundation in 2000; this remains the largest single donation to a UK university. Since the first cohort in 2001, Gates Cambridge has awarded 2,100  scholarships to scholars from 112 countries who represent more than 700 universities globally.