50th Anniversary Reunion 2021 (1970 and 1971)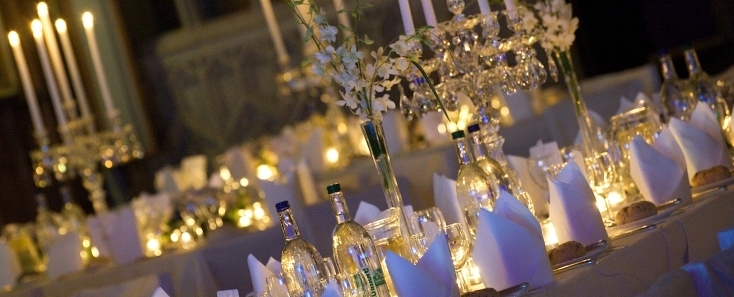 Invitations to register for the 50th Anniversary Reunion will be sent in June 2021
King's College kindly requests that Members from the class of 1970 and 1971 save the date for their reunion event in College on Friday, 24th September 2021 to celebrate their 50th Anniversary since matriculation. As the September 2020 reunion was unfortunately cancelled due to Covid-19 restrictions we have joined the two reunion groups for a larger celebration in 2021.
Due to the success of the format of previous years, all Members who matriculated before 1972 will also be invited to celebrate with the 50th anniversary group, to give them a chance to return to College for a formal dinner with other King's Members.
This event is free for Members from the class of 1970 and 1971 to attend. The cost is £65.00 for all other Members and guests to attend.
Members and guests are also welcome to attend Evensong (starting at 5.30pm) in the Chapel for the first service of the new term.
The weekend of this Reunion event coincides with the University of Cambridge Alumni Festival. There are many exciting things going on in Cambridge during the weekend to tempt you to extend your visit.
Accommodation & Parking
A limited amount of parking will be available in College from the 24th to 26th September and a number of basic, student rooms are offered for guests who wish to stay in College over the weekend.
The College also has a small number of permanent guestrooms that can be reserved year round by contacting the Porters' Lodge directly - please email guestrooms@kings.cam.ac.uk or call the Porters' Lodge on +44 (0)1223 331656 for availability.  Please be aware that 'College guestrooms' are charged at a higher rate than student rooms and are subject to a 9.30am check-out time.
Alternatively, a number of the central hotels offer University member discounts via the CAMCard scheme and you may also book rooms at other Cambridge Colleges via University Rooms.
How you will be invited
Save the date notices will be sent approximately 6 months prior to the date of the event. Invitations to register for the reunion will be sent towards the end of June 2021. All correspondence will be sent by email whenever possible. Only Members from the classes of 1970 and 1971 (without an email address on record with King's) will be sent postal invitations.
Please note that Members of King's (from any matriculation year group) are welcome to register for all College reunion events (usual charges apply). Formal invitations will only be sent to the designated year groups, but details for upcoming events can be found on the Members Events webpages and are also listed in the King's Parade magazine biannually.